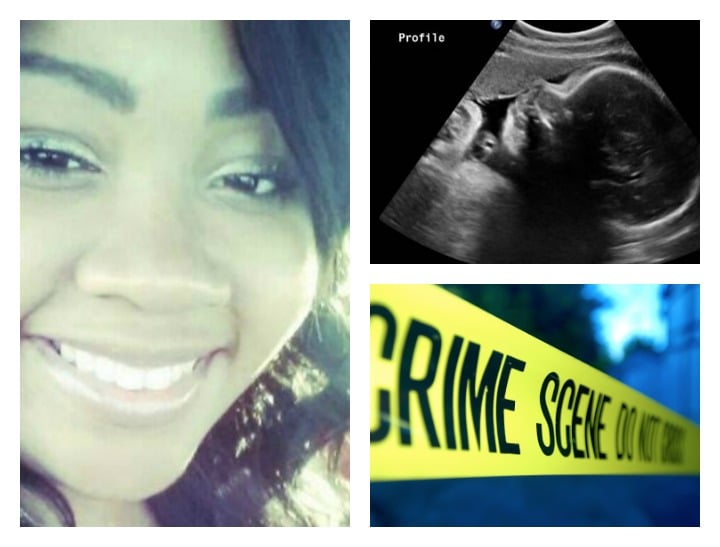 Everyone was convinced she was nine-months pregnant.
Warning: This post may be distressing for some readers. 
The excited parents-to-be posted ultrasound pics on their Facebook pages.
"Can't wait to meet her," wrote the soon-to-be-dad.
"lol my lil dimpled cutie pie" wrote the pregnant mum.
Friends and family gushed over the pics asking questions about baby showers and wondering what they needed.
"Not much" was the response as the happy couple posted a Facebook image of their cupboard filled to the brim with carefully folded clothes, tiny soft leather shoes and baby wraps all ready for the birth of their daughter.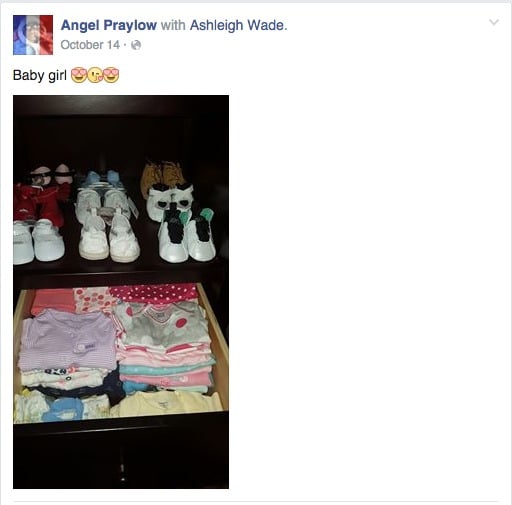 On November 16th the baby was due but as with so many first babies she was late.
"Auntie aun [sic] today her due day but she not ready to come out yet lol," wrote the nervous dad to his Aunt Ann.
Ashleigh Wade, aged 22 and her long time boyfriend Angel Praylow were ready for the birth of their baby but, as Ashleigh told her landlord, a nurse, Ashleigh had suffered complications — placenta previa and things were a little worrisome.