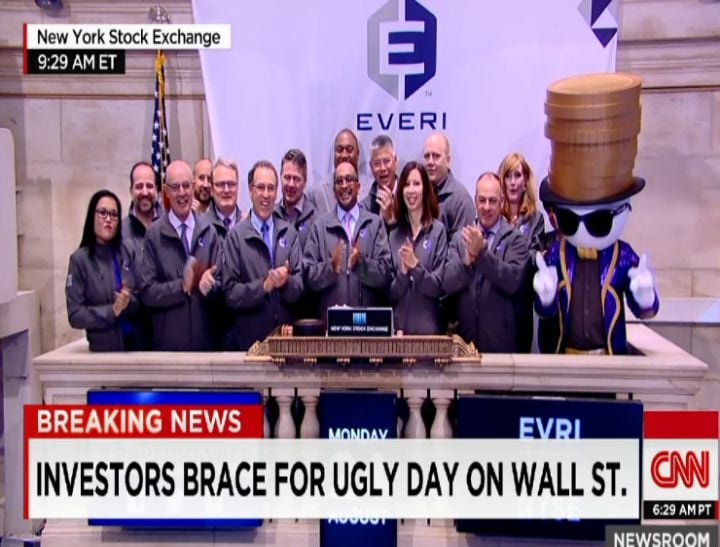 What do all those plunging red lines mean?
This week we saw the Australian stock market take a dive, and send news headlines and economists into a frenzy. In what seemed like seconds, investors collectively lost up to $70 billion as share prices listed on the Australian Stock Exchange (ASX) were devalued.
It follows last week's trauma of global markets, where we saw the U.S. stock market reportedly fall to its lowest level in almost four years.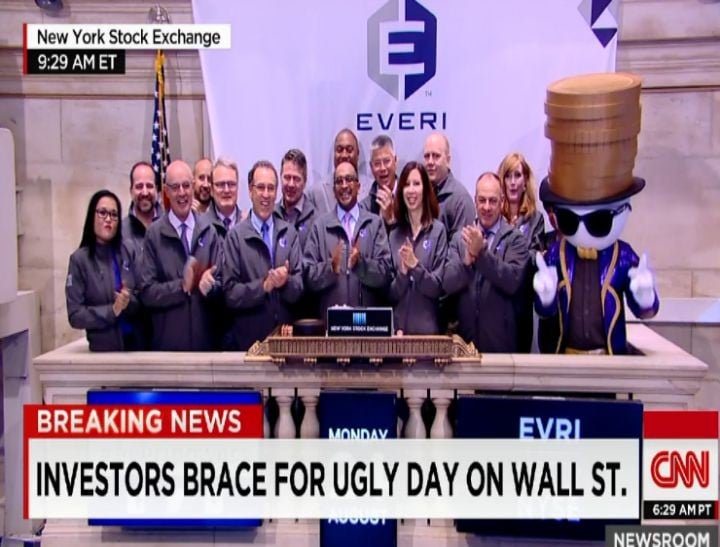 When you turn on the TV and see those plunging graphs flash up on the screen, you're probably thinking, shit, that looks scary! But is it really as bad as the graph's dramatic downward dive makes out? Or as serious as that balding expert looks as he is warning us to take cover and brace for the shockwaves?
What does it all mean and should we really be worried? The answer is, probably not… Well, not just yet, anyway.
Why did the stock market take a dive?
The Australian economy is closely linked to the Chinese economy due to huge amounts of Australian exports, including natural resources, being exported to China.
Since late July, the Chinese stock market started plunging, losing about 8.5 percent. This is in part fueled by private investment using borrowed funds, pushing the market up over the preceding year.
However, the Chinese market has not met expectations, and contracted to its current position. This has had a knock-on effect to other global economies, including Australia, where we felt the impact this week.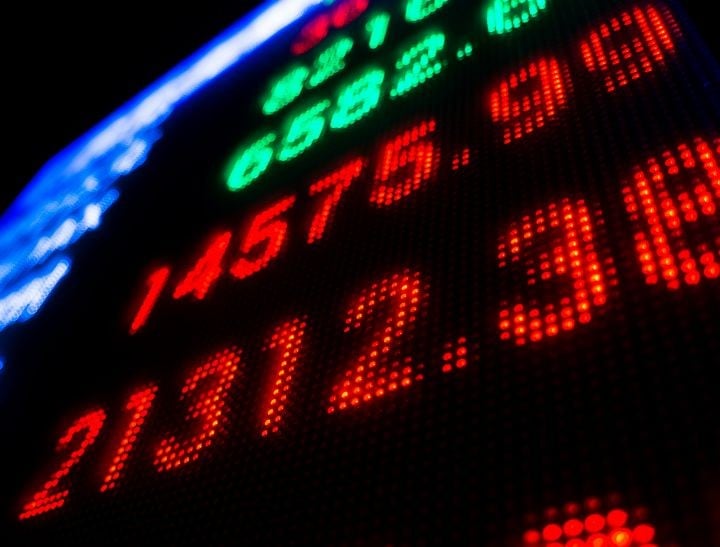 So should we be freaking out?
There's no reason to panic just yet. We've already seen the ASX bounce back somewhat on Tuesday. We're probably not heading for another Global Financial Crisis, where thousands of Aussies lost their jobs, home loan interest rates skyrocketed and many Baby Boomers nearing retirement lost their savings from the stock market crash. These factors – and more – need to come together and butt heads before another GFC would occur. But it's worth keeping an eye on the markets over the coming days.
Are houses about to get cheaper?
It's too soon to tell if this will have an effect on property prices. Values can fall when demand drops – if too many people are selling and not enough people are buying – because borrowers are scared to borrow money (low consumer sentiment) or forced to sell because they can no longer afford their repayments. On the flipside, property prices increase when there's more demand, and this could happen if there's a mass exodus of investors leaving the stock market and jumping into the property market.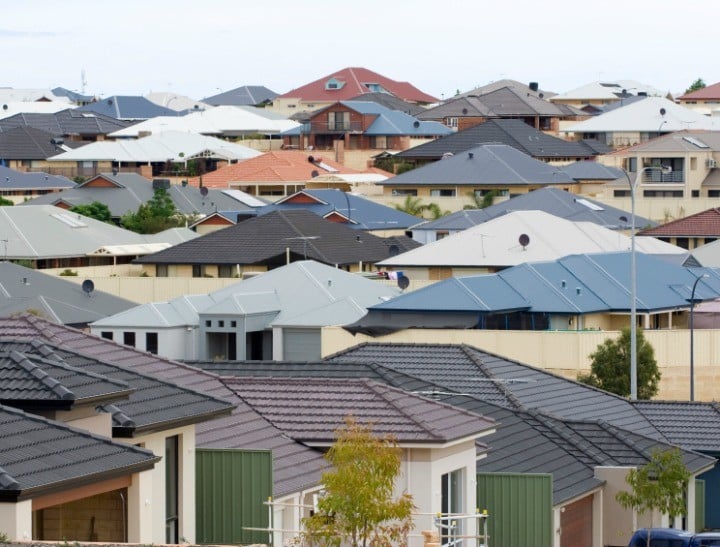 Will interest rates drop again?
Some potentially good news for borrowers: a crash may actually increase the chance of a cash rate cut by the Reserve Bank as it could attempt to stimulate the economy by making it cheaper to borrow money (that's if lenders pass on the full rate cuts, which they don't tend to any more!). However, if you don't have a home loan and rely on your savings, you will be screwed with lower returns.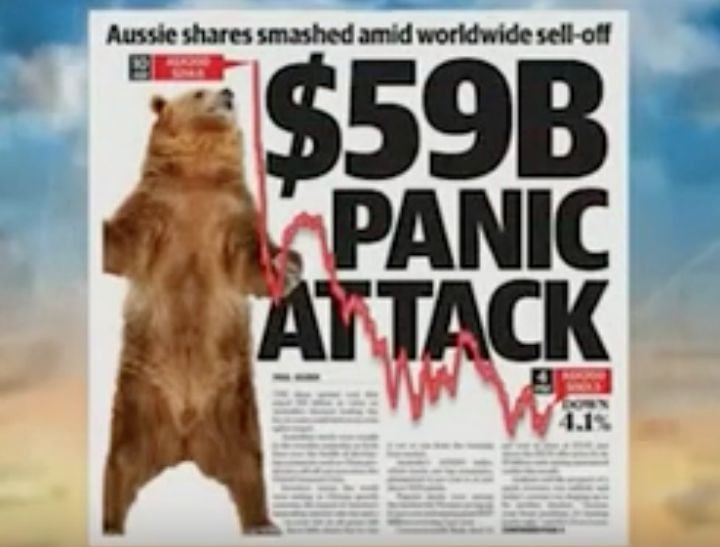 What about Super?
A market crash will impact Australian super funds, as a proportion of most super funds are invested in shares. This should not be something to worry about though, as market performance over a longer-term is what will affect your final super – unless, of course, you're planning to retire soon. The effect of crashes like this can be reduced by moving to a low-risk superannuation product.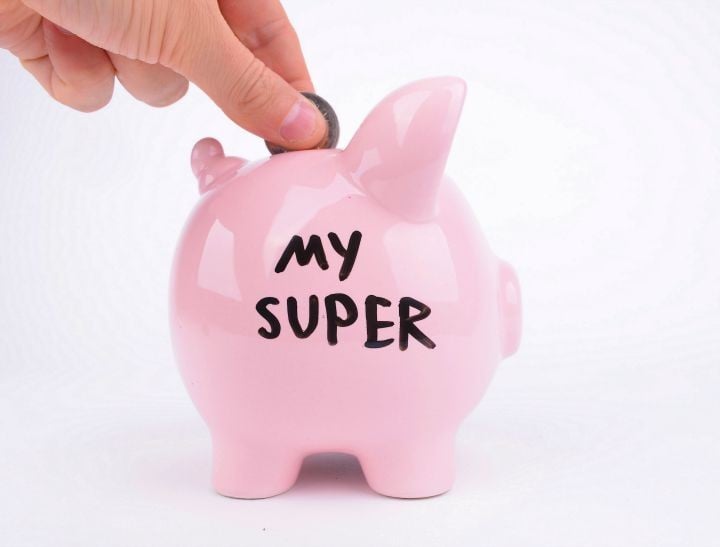 Do I need to worry about my job?
Because the market has already bounced back somewhat this week, it's too soon to tell what the repercussions will be in relation to jobs. Some industries would be impacted more than others, particularly mining and other industries or particular companies that are heavily invested in acquiring capital.
The Australian market slumped, but whether this trend will continue is yet to be seen. A lot will depend on the future performance of the Chinese economy. So for the moment it's a waiting game.
Do you get scared about the doom and gloom on the News about the economy? 
Michelle Hutchison is Money Expert at finder.com.au, one of Australia's biggest comparison websites. As well as being a bargain hunter and self-confessed data nerd, she's passionate about helping Australian families save money and make smarter financial decisions. She writes regularly about finance, property and all things money, is a former magazine editor, mum to one with one on the way, and thinks it's never too late (or early!) to start learning good money habits.
Enjoyed this? Try these:

The tell-tale signs that you know someone with too much money.

Do we need more women in politics? The Finance Minister doesn't think so.

When it comes to teaching your kids about money, this is where to start.

11 investments every woman should make in their life (and no, we're not talking about the stock market).