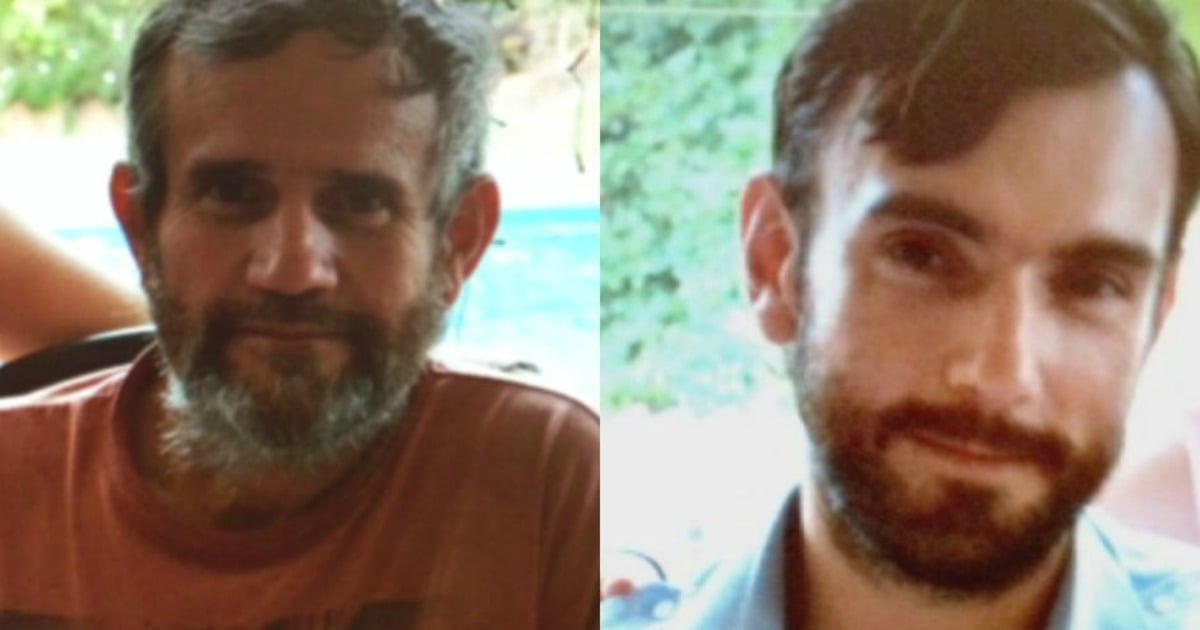 Australia's former most wanted fugitives, father and son Gino and Mark Stocco, have each been sentenced to 40 years' jail for the murder of Rosario Cimone, and a shootout with police during a two-week manhunt.
Gino Stocco, 57, was given a non-parole period of 28 years, while son Mark, 35, received 30 years.
The pair was charged with more than 30 offences including the murder of Mr Cimone, 68, who was killed on a property near Dunedoo in central-western New South Wales in 2015.
When Mr Cimone was killed, the pair had been on the run for 8 years, and the court heard the victim's body was left under bushes.
The pair later shot at officers near Wagga Wagga in October 2015, sparking a two-week manhunt.
They pleaded guilty to the murder, as well as two counts of shooting to avoid apprehension and one charge of arson.
"The killing was cold blooded and without rational justification," Justice David Davies said in his sentencing remarks.
"The way the victim's body was subsequently treated by the offenders in a callous manner, concerned with only covering up their crime, and to a small extent robbing the victim of part of his attire should be seen as an aggravating factor of the murder."
Senior constable Matt Shaw from Wagga Wagga Highway Patrol was involved on the day the pair shot at police during a stand-off.
"It continues to affect me today … it's daily," he said outside today's sentencing hearing.
"I hope now to move on and continue in the job that I love doing.
"It was difficult to come here today but I wanted to hear the judge pass his judgment on the two people today."