Seems like Instragram users don't like real life after all.
Stina Sanders social media accounts are filled with your typical range of  Instagram snaps.
Bathroom mirror selfies, pouty made up poses,  pool side bikini selfies, and the obligatory latte pics, green smoothie shots and yoga poses.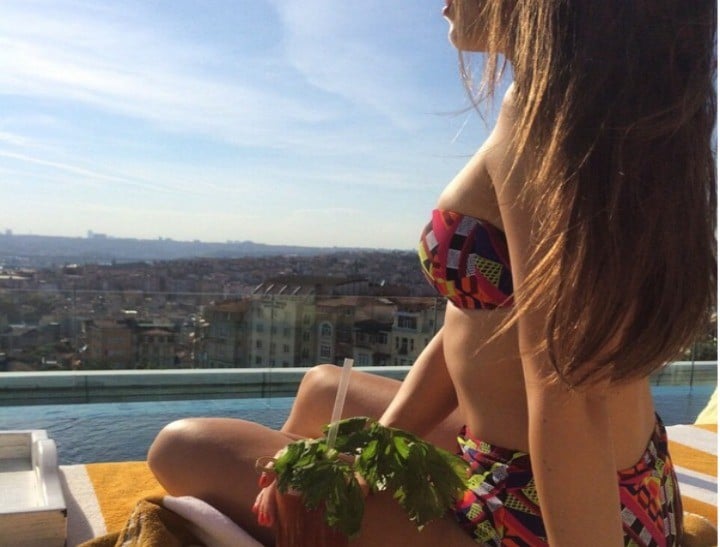 Her following was growing with more than 13,000 people in her Instagram fan family.
But after Australian teenager Essena O'Neill made the viral announcement she was quitting social media U.K. based model Stina Sanders took on a challenge of her own.