Another day, another Steve Price controversy.
This time around the radio/television personality is copping it over comments about fellow I'm A Celebrity contestant Tziporah Malkah on last night's episode.
Yes, that's comments, plural. Let's run through them, shall we?
First, while chatting with Nazeem Hussain about who might join them in the South African jungle, the comedian speculated that it might be "Kate Fischer" (the name the former model used prior to converting to Orthodox Judaism).
In a glorious demonstration of dramatic irony, Price responded, "For Christ's sake, do not wish that on us."
Cut to Malkah's arrival a short time later…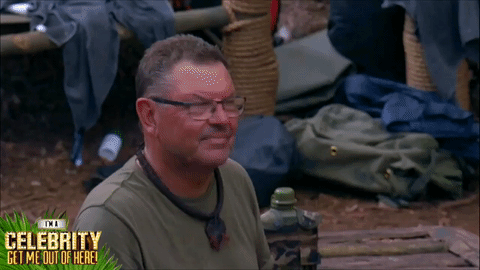 When they came face-to-face, the 43-year-old aged-care worker heaped praise on Price, whom she called "one of my favourite people in the world".
Poor Pricey almost looked sheepish.
Then followed a rather conflicted speech to the camera.
"Tziporah's got a huge personality. In a past life [she] was very prominent and seemed to like the limelight. I think she'll insert herself into the group fairly aggressively," he said. "But I think people will come to see she's a fairly caring sort of soul."
Right.
Finally, the moment came when Malkah produced her hard-won luxury item - an inflatable flamingo pool toy.
Price just couldn't resist...
"Tziporah on a pink flamingo floating around that waterfall... Boy, that's gonna be the money shot."
Needless to say, plenty of viewers weren't happy about his comments.
And it was only day two...
I'm A Celebrity Get Me Out of Here continues tonight, 7:30pm AEDT, on Channel 10.