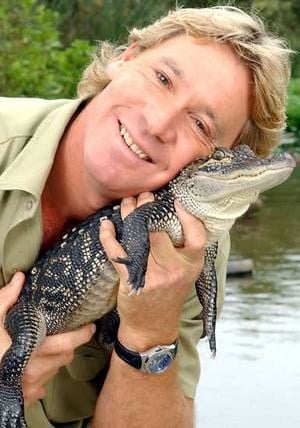 There was only one who witnessed the last moments of Steve Irwin's life.
His name is Justin Lyons. He was the cameraman that fatal day when Steve was stabbed by a huge sting-ray multiple times – and he's just spoken out for the first time.
Justin said animal conservationist Steve was stabbed "hundreds of times".
He also revealed the croc hunter's last words: "I'm dying."
This is the first time we've heard from Justin since he filmed Steve's final moments in North Queensland eight years ago.
Lyons describes how we and Irwin headed out from their main boat in an inflatable vessel to find something to film when they discovered a "massive" stingray in chest-high water. They'd finished filming except for the final frame – which goes against reports that Steve had chased the sting ray.