Hi there,
We'd like to introduce you to Steve.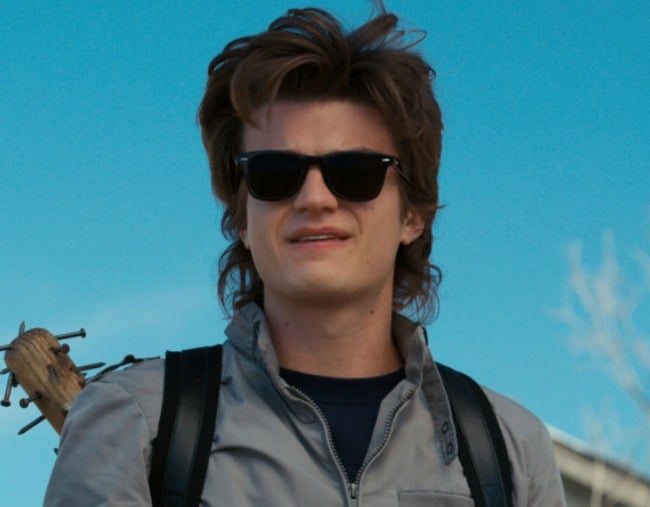 Steve has amazing hair, great taste in fried chicken, and he is - without a doubt - the unsung hero of Stranger Things season two.
You see, in season one Steve was a bit of a douche.
He kind of pressured Nancy into abandoning Barb by the pool and going upstairs with him at the party. They had sex and Barb was dragged into the Upside Down by a Dermogorgon and killed way before her time #JusticeForBarb.
LISTEN: Just spent the weekend binge watching Winona Ryder and Co? We're here to debrief. Post continues after audio...
Steve then showed very little interest in the fact that his girlfriend's best friend was missing. He was also a massive terdburger to Jonathan the sweet ~ kinda pervy ~ guy who's younger brother was missing, presumed dead.
He smashed his very expensive camera and didn't once offer him any kind of emotional or physical support in the search for his brother. A move that ended up backfiring on him #TeamJonathan.