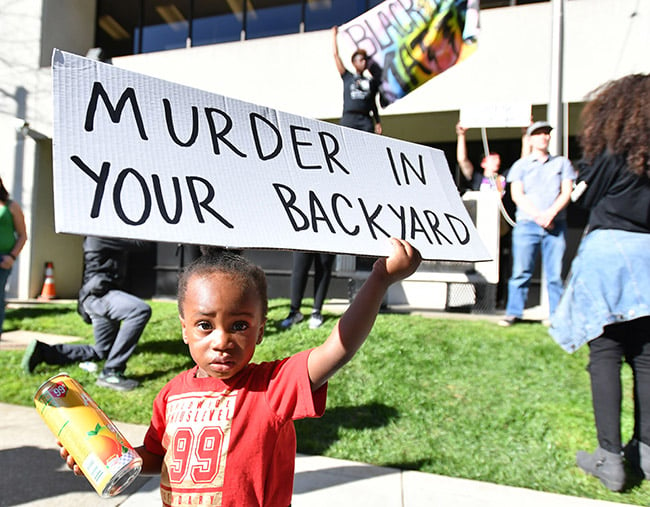 'Black Lives Matter' protests are erupting across California after an autopsy showed police officers shot an unarmed suspect eight times in the back in the backyard of this grandmother's home.
This is what you need to know…
Two officers were called on March 18 to investigate a report that someone was breaking into cars in the South Sacramento neighbourhood of Meadowview. A helicopter joined the search, at one point telling the officers the suspect had been seen picking up a crowbar.
Police chased Stephon Clark, 22, into his own grandmother's backyard. Video footage from the police car shows an officer yelling "gun" repeatedly and then firing his weapon at Clark almost immediately, The New York Times reports.
Clark was shot eight times and died at the scene. He was not holding a crowbar or a gun. The only thing he was carrying was his cell phone.
Clark's family, as well as thousands of protesters, belive the 22-year-old's death is the latest in a long history of police brutality towards African Americans.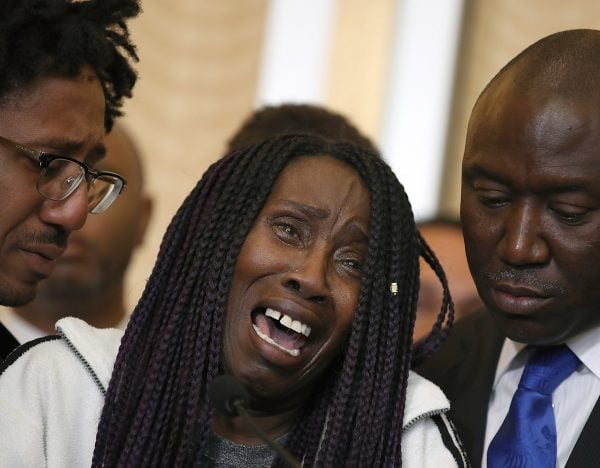 The autopsy was conducted by Dr. Bennet Omalu and commissioned by Clark's family. The results, presented on Friday, showed Clark was shot three times in the lower back, twice near his right shoulder, once in his neck, once under his armpit and once in his leg.
Even though the bullet to the leg entered from the front of the thigh, Dr Omalu believes the impact occurred while Clark was falling.
"He was shot from the back," Dr Omalu said Friday at a news conference, adding seven of the shots were potentially fatal and that Clark "bled massively".
A total of 20 shots were fired and police didn't approach Clark until minutes after the shooting stopped.