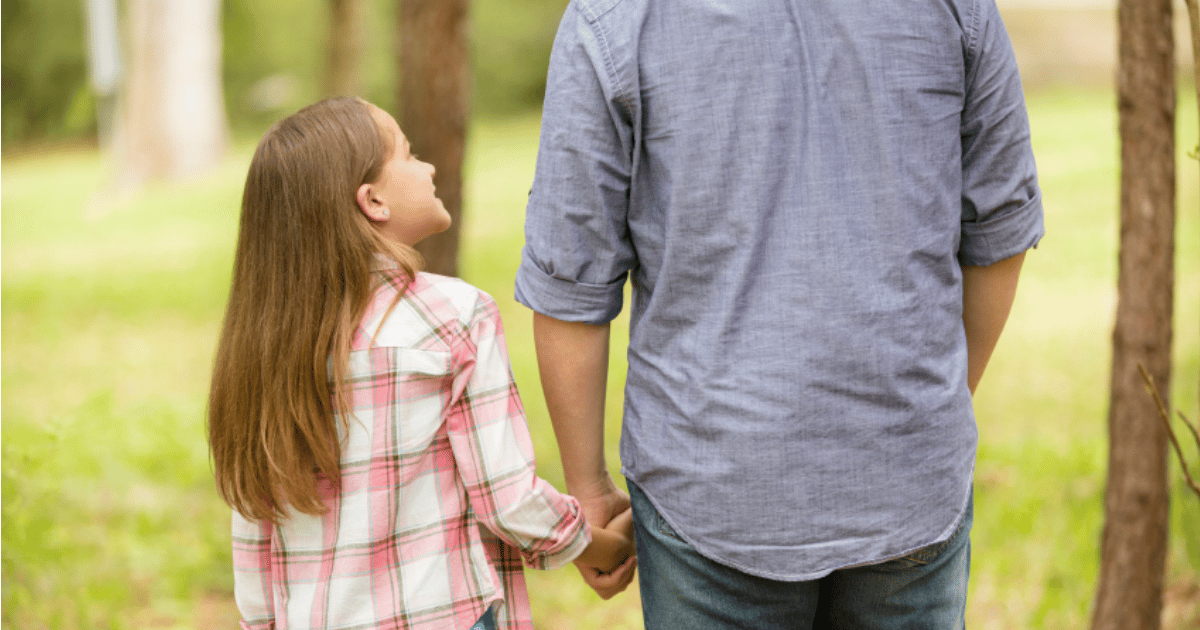 I met my oldest daughter when she was three years old.
She and her Mum lived across the hall from me in our apartment building. Walking up the stairs behind them one day, she introduced herself and her Mum, "Hi, my name's Melissa, and this is my Mummy, Lise."
I was smitten, mostly by her, but her Mum was pretty, and I introduced myself. I was single; after all, so meeting a pretty lady was great.
I found out she was a single mum and lived with a male roommate who I had thought was her husband. I quickly became friends with Melissa and her Mum and I decided I wanted to ask Lise out.
Later that evening, I knocked on her door and asked her if she and Melissa wanted to go on a picnic. She said yes.
Turned out I said the magic words. I asked her and Melissa out. My roommate also asked her out, but he didn't get a date. He had asked her out. Just her, not her daughter.
We had a great time and a relationship was built and I eventually proposed to Lise.