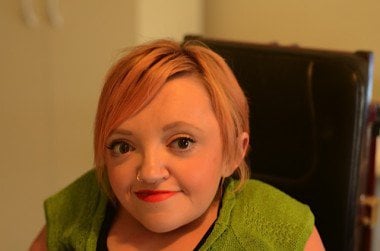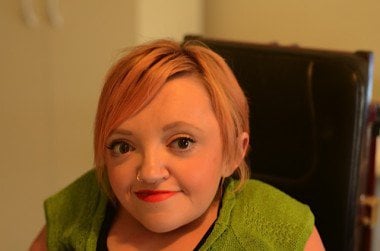 Today, as Australia remembers a strong, fearless comedian, writer and advocate — Mamamia remembers a friend and inspiration.
Stella Young passed away at age 32 earlier this month, and her memorial service is currently underway at Melbourne Town Hall.
In true Stella style, the dress code at the service is "fabulous" with little to no black.
Here are some memorable moments from the moving ceremony.
Waleed Aly's beautiful eulogy.
In his eulogy, Aly remembered Young, who was born with osteogenesis imperfecta — a genetic disorder that causes bones to break easily –as a fierce advocate for people with disabilities.
"She made the world change for you. She changed your mind," Aly said.
"She's made the world a different place for you and for me and for everybody in this room."