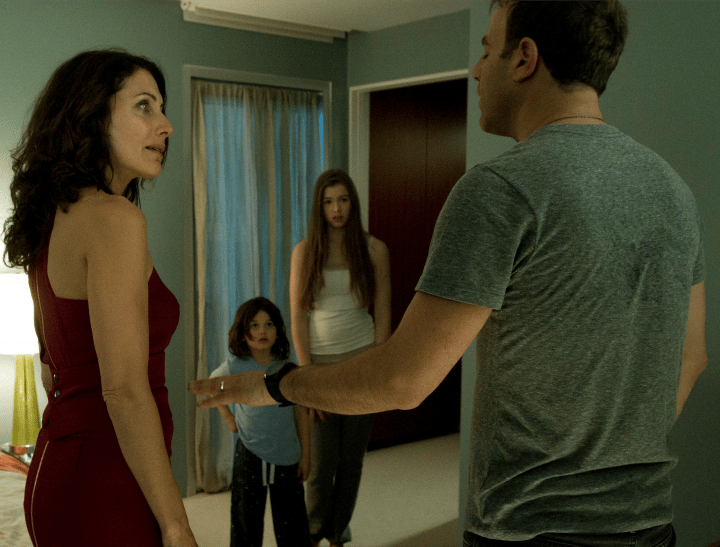 I don't love my husband.
I haven't done for quite a while. We used to be madly in love but too much has happened. Any love we had died a million betrayals ago.
I know I'll never be happy again in this marriage.
And yet I can't leave. It would be too harmful to my children. I know that for a fact. My children and I have watched their friends go through divorces, my oldest in particular. His best friend was in the middle of a custody battle between his parents. One day he came home and said, "If you and dad ever get divorced and start fighting over me, I'm going to go outside and kill myself." He was nine.
His words left me feeling ill. Firstly, I didn't know he even understood the concept of suicide and secondly, I knew I was stuck with my husband for the time being.
Watch the trailer for Girlfriend's Guide to Divorce below, where the protagonist tries to stay in the marriage for the kids. Post continues after video.
My husband knows how I feel. It took too much energy to hide it. I told him that I don't love him because of all that had happened but that I was committed to our marriage for the sake of our kids. I said that I hoped through friendship the love would return but for now, I was just trying to get through each day.
He asked me if there was anything he could do. I told him there was nothing. In fact, the thought of having to spend any extra time with him filled me with dread. I couldn't think of anything worse.
If I were to be totally honest, I actually can't stand him. I am so angry with him for so many things. He doesn't deserve me. He doesn't deserve us. I hate everything about him.
But I love my children more.