Having spent the better part of Wednesday in the car to drive 500 kilometres in the hopes of catching the final State of Origin game last night, a Queensland family of four has been left devastated after their tickets turned out to be fake.
Jodie Lee Pott was given the tickets by her parents, who purchased the once-in-a-lifetime passes for their grandchildren's birthdays – valued at over $1000 – off Gumtree from a man who said he no longer needed them.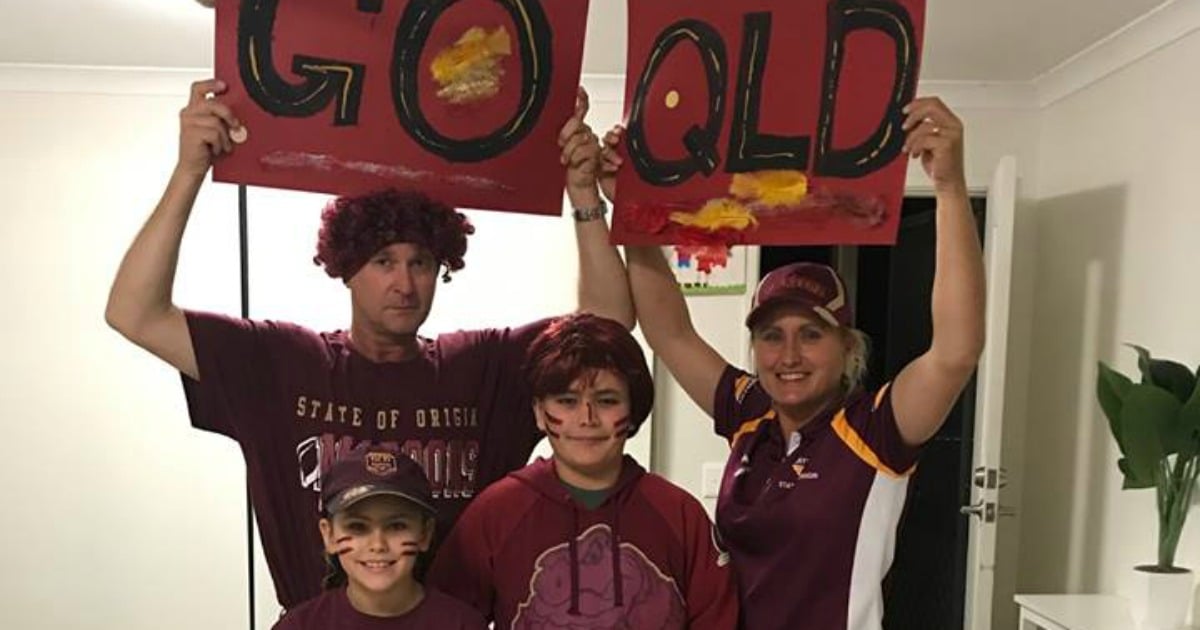 "We were totally ecstatic, driving for six hours and talking about it the whole way," Pott told Mamamia on Thursday. "Outside the Stadium, it was so real and nerves were running through our tummies."
But when the young family, whose daughter is eight and son is 11, arrived, the tickets failed to scan. Heading to the ticket office, the story went from bad to worse when they were told that the name on their tickets was fraudulent and that they were just a few of many who had been scammed that night.
"My daughter started to put her head down and tears were rolling down her little face. My son hugged her and told her it was okay and that we are all together and that was the main thing. It truly broke my heart," Pott said.
According to Gumtree's website, anyone who has been defrauded is encouraged to contact local police, something Pott and her parents have already done. From there, Gumtree states to work with police.
"Yes it was Gumtree, and I know it can be a bit dicey," Pott said. "We thought it was legit as I sent part of the money into his account and he then sent a driver's licence photo and a photo of the two tickets."
"It hurts so much," Pott said. "It was a real effort us to get there and to let them down breaks my heart... It's their birthdays on the 26th of July and the 29th of July, and this was their presents. We have never seen a real live game and we probably won't now."
Mamamia has reached out to Gumtree for comment.
Have you or anyone you know ever bought fraudulent tickets online? Let us know in the comments section below.