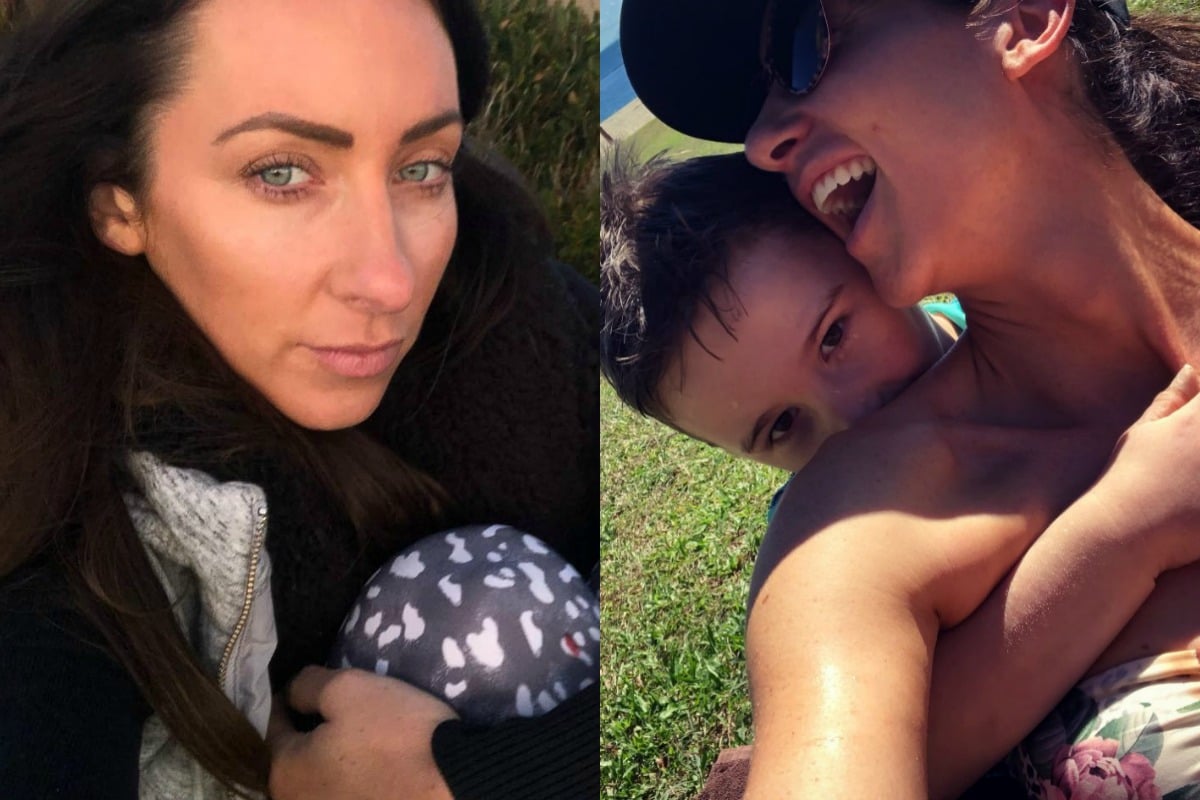 Well, my little monkey, the morning has come.
Today you will put on the classic oversized uniform and your massive empty backpack which is bigger than your whole body. What strikes me about this image is how big everything is; I ask myself, how will you ever fill it all up?
I will take your warm little hand in mine and walk two blocks to the big brick building where you will have your first day at the local primary school.
Watch: Things mums never say. Post continues below. 
Your face shows all your emotions: excitement, anticipation and a hint of fear.
You don't know it because you're only five, but my heart is half – full of pure mumma bear pride and half-full of the grief that comes with letting you go. Letting a part of you go for all the right reasons.
It's one of the hardest, but best, things: I'm starting to understand that it's not actually letting you go, but letting you grow.
Life as you know it is about to change. I know all you're thinking about is the playground and all the new activities but what you don't realise is how pivotal this big step is in your development as it forms the young man you will become.
It will shape your mind and your heart, and fill your little toolbox with many of the most important tools you'll need to become a man.
As you hug me briefly at the classroom door and you break away from my arms, as sad as this feels, I know this is the best and healthiest thing for you, my boy.
I've done the hard work. The long, hard nights breastfeeding you, rocking you as you cried; for what seemed like years and years you never wanted me out of your sight.
It was relentless, exhausting, beautifully life-changing but at times, I craved space. Well, now I am getting it. I wish I knew then that during those times I was cementing our bond, our love, your resilience for this time that you begin to individuate. This is not a loss; this is my job as your parent.
You will hear lots of talk at school about learning, and yes, that's a big, important focus. But what I want most for your education is how to be with others.
I know your brain works and I know it works well. I have full faith in you that you can learn no matter what environment you're in because I've taught you that: I value always questioning the world and that's innate in you, darling curious thing.