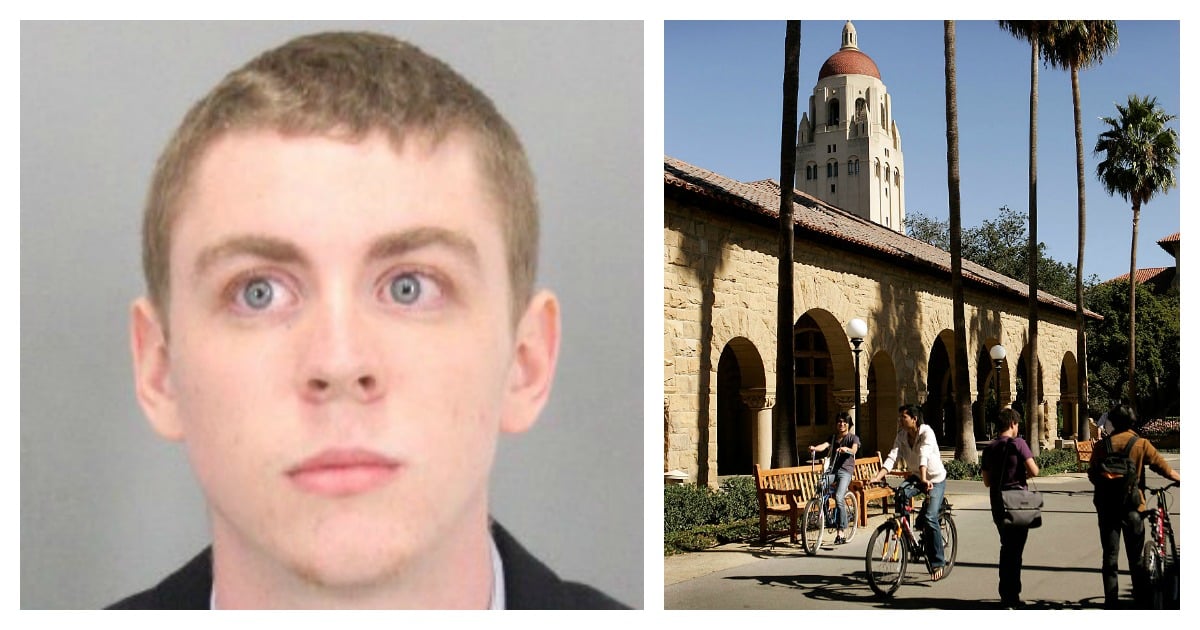 TRIGGER WARNING: This post contains details of sexual assault that may be distressing to some readers.
In January 2015, Stanford University student Brock Turner raped an unconscious woman behind a dumpster on campus. He was caught by two fellow students and later arrested by police.
In March 2016 Turner was found guilty of three counts of sexual assault by a jury, and last week he was sentenced to just six months of jail time.
Since his sentencing, the powerful impact statement of Turner's victim has been seen around the world and helped further the imperative discussion around rape culture.
Here, we publish Turner's statement – including the lies he told in a bid to secure a reduced sentence –  which shows the lack of understanding and ownership he appears to have towards his crime.
Despite witness evidence that the victim was unconscious Turner maintains she gave consent.
The court did not believe him.
"The day of January 17th, 2015, started out like most of my days at school were spent, by getting up and going to swim practice. Having spent the past four months on campus living around my friends who were essentially all on the swim team, I had plans to spend time with them later that day. Coming from a small town in Ohio, I had never really experienced celebrating or partying that involved alcohol.
However, when I came to school in California, it had become what I expected when spending a Saturday with friends.
On one instance of a Saturday of drinking, I was walking to one of the home football games with my recently found friends on the swim team.
I thought things were going great, I was having a beer with them while walking to the game and experiencing what were supposedly 'the best years of my life'. I thought it was cool to be able to have a beer with friends while walking to a football game. However, the day ended by having been charged with a minor in possession for drinking alcohol.
This should of opened myself to the dangers of drinking. I regrettably brushed off the incident as a mistake, but not a mistake that should change my behaviour with drinking and being around the environment that enables it.
Having spent most of my time around people that consumed alcohol daily, I thought it was fundamental to being in college and living like a college student. Even though I had been charged with a crime, it didn't deter me from still drinking, because I carelessly thought that it was at the core essentials of being a college student and I shouldn't let one incident change my idea of what being in college meant.
During this discovery of what I thought was a college lifestyle, I also had the opportunity to witness on multiple occasions people being intimate at parties that involved alcohol.
I remember attending social gatherings with the swim team where these things were not only accepted but almost encouraged for the freshman experience. Over the course of a couple of months at school, I grew more accepting of these characteristics and began to think of it as normal behaviour for one to meet people of the opposite sex at parties that involved drinking.