The most wholesome show on television is back for a second season.
This month, Stan Original Series Bump will return to our screens, reuniting Australia's favourite family to tell a whole new story.
The first season of Bump, which premiered in December 2020, introduced us to Olympia 'Oly' Chalmers (Nathalie Morris), a high-achieving 16-year-old who has her entire life mapped out in front of her when she suddenly has a surprise baby.
Watch the trailer for season two of Stan's Bump below. Post continues after video.
After feeling unwell at school, Oly has a baby in the back of an ambulance on the way to the hospital, and immediately becomes a mother, while her parents Angie (Claudia Karvan) and Dom (Angus Sampson) become instant grandparents.
Angie and Dom, who were on the brink of separation before the baby arrived, are forced to come together to help Oly as she cares for her newborn daughter while jugging the pressures of high school.
The arrival of the baby also brings Santiago 'Santi' Hernandez (Carlos Sanson Jr) and the rest of the Hernandez family into the Chalmers-Davis family's life, as the two families, from different backgrounds, attempt to figure out how to adjust to their new normal.
Now, the popular Australian series is back for a new season that will capture your heart all over again.
In exciting news, the new season will delve even deeper into the lives of the characters we came to know and love in season one.
The second season will follow Oly and Santi as they continue to get to know each other, while juggling the demands of school, work, and parenting.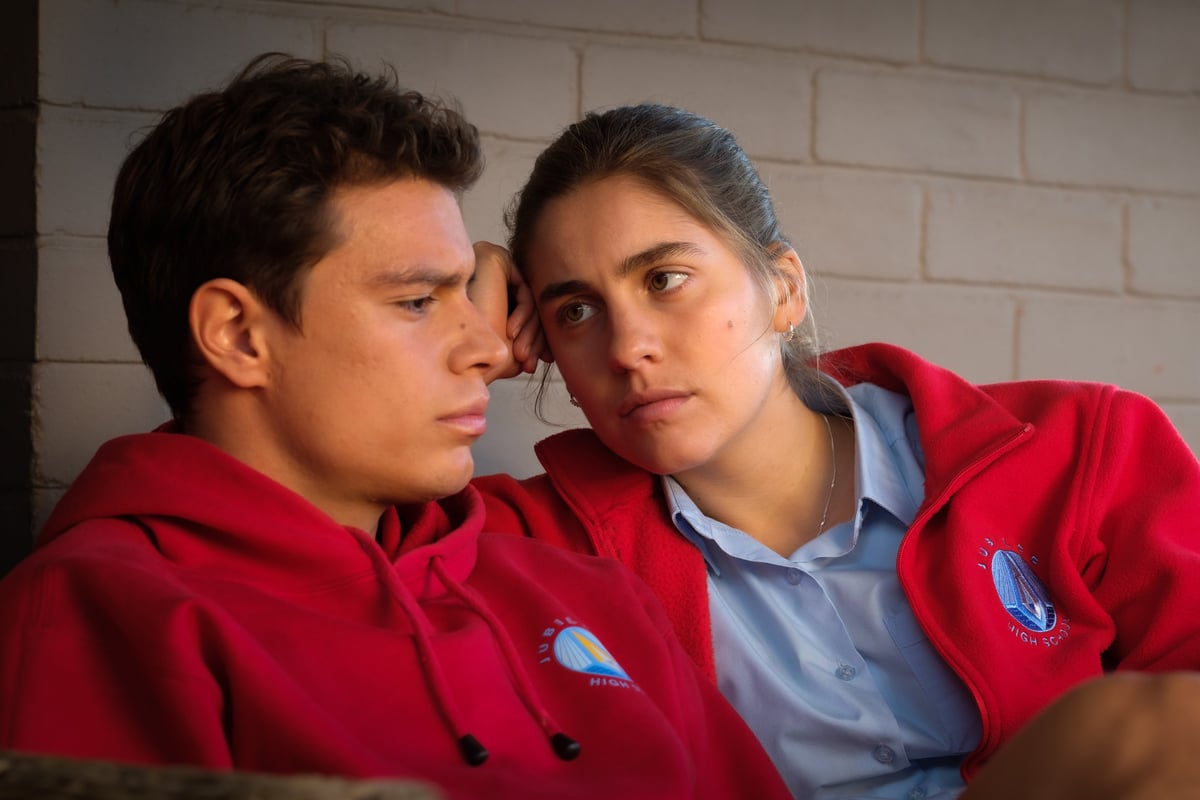 Image: Stan. 
As their school friends navigate their own experiences at home and school, Oly and Santi soon realise just how alienating being a young parent can be.
Similarly, Santi's unexpected fatherhood catches up with him emotionally, bringing back sad memories of losing his mum, and forcing him to confront the impact it's still having on him and his dad, Matias (Ricardo Scheihing Vasquez).