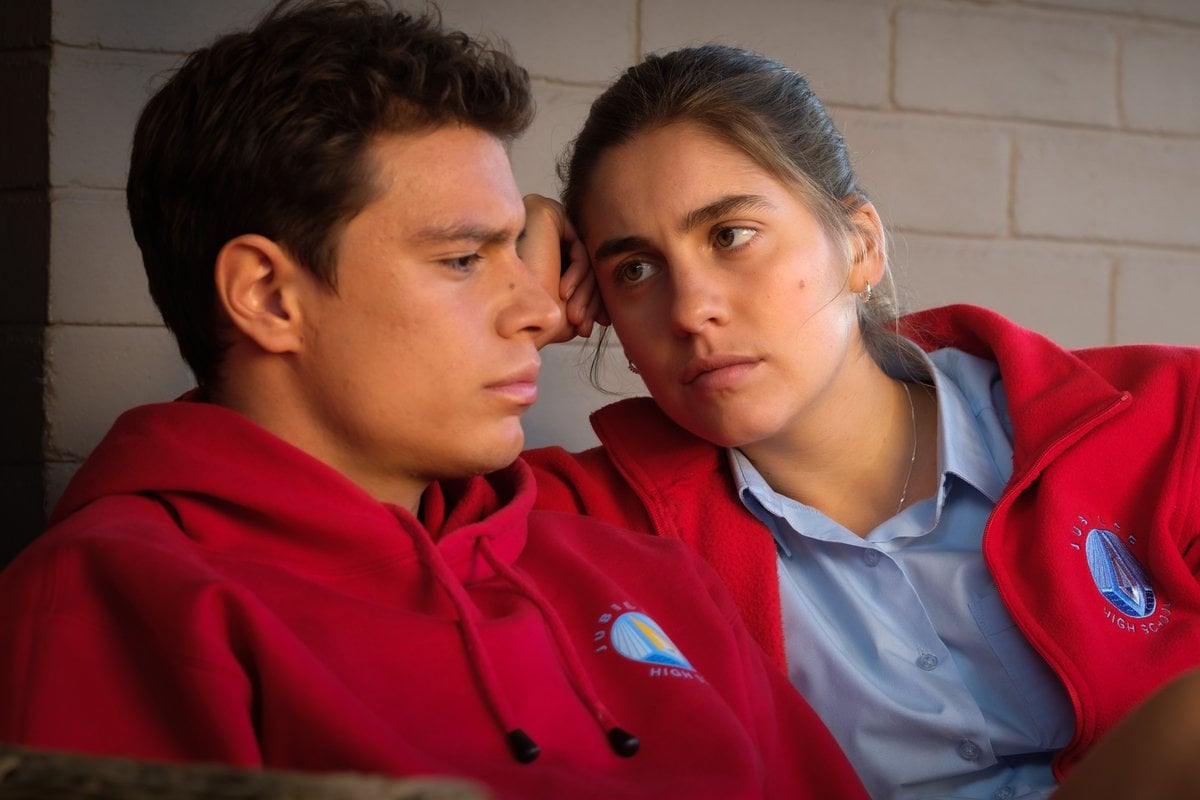 After a year-long wait, the Stan Original Series Bump is finally returning to our screens.
The second season of the popular series, which premieres on Stan on Boxing Day, will reunite Australia's favourite family for a whole new story.
The first season of Bump introduced us to Olympia 'Oly' Chalmers (Nathalie Morris), a high-achieving 16-year-old who has her entire life mapped out in front of her when she suddenly has a surprise baby.
Watch the trailer for season two of Stan's Bump below. Post continues after video.
After feeling unwell at school, Oly has a baby in the back of an ambulance on the way to the hospital, and immediately becomes a mother, while her parents Angie (Claudia Karvan) and Dom (Angus Sampson) become instant grandparents. 
Angie and Dom, who were on the brink of separation before the baby arrived, are forced to come together to help Oly as she cares for her newborn daughter while jugging the pressures of high school.
The arrival of the baby also brings Santiago 'Santi' Hernandez (Carlos Sanson Jr) and the rest of the Hernandez family into the Chalmers-Davis family's life, as the two families, from different backgrounds, attempt to figure out how to adjust to their new normal.
After premiering in late 2020, Bump quickly gained a legion of fans, breaking Stan's record for the biggest ever premiere.
For series creators Kelsey Munro and Claudia Karvan, it was a happy surprise.
"I'm always surprised [when a show] resonates like that," Claudia Karvan told Mamamia. 
"But the positive response was so swift, it was really overwhelming. It was a big surprise, a very happy surprise."
Now, one year later, Bump is back for a second season.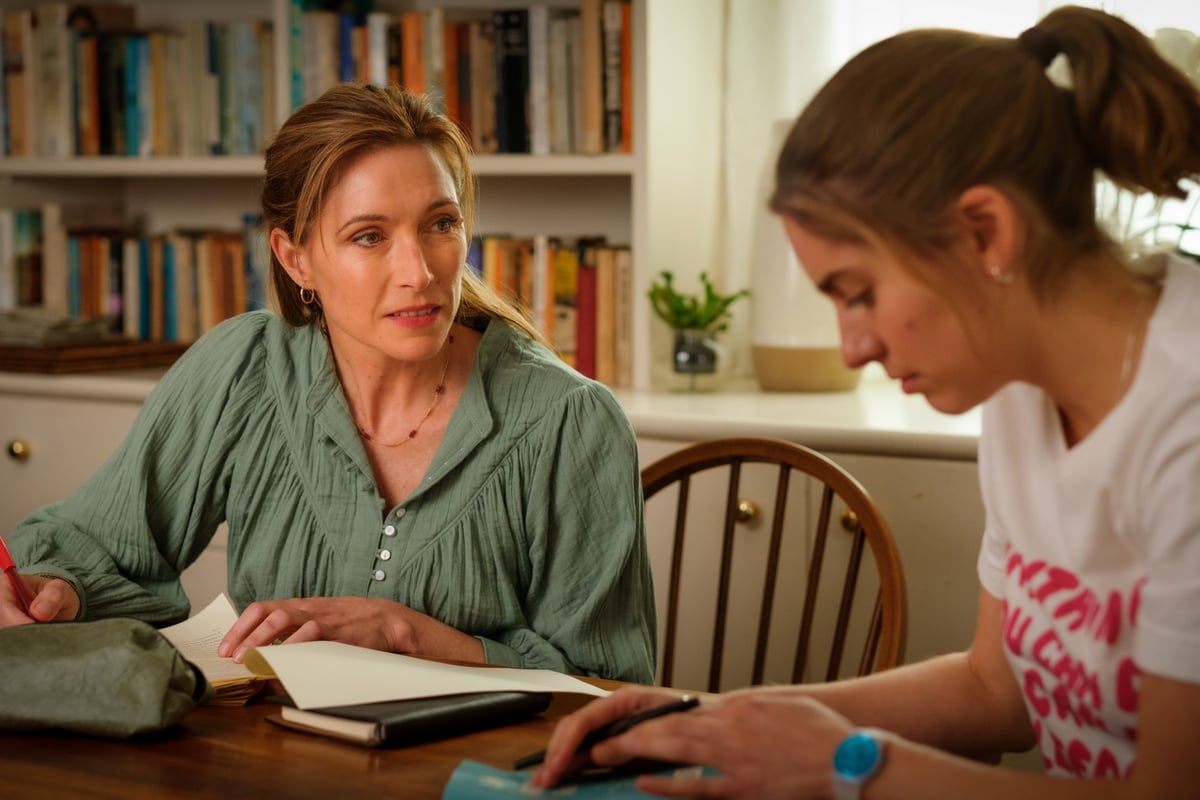 Image: Stan.