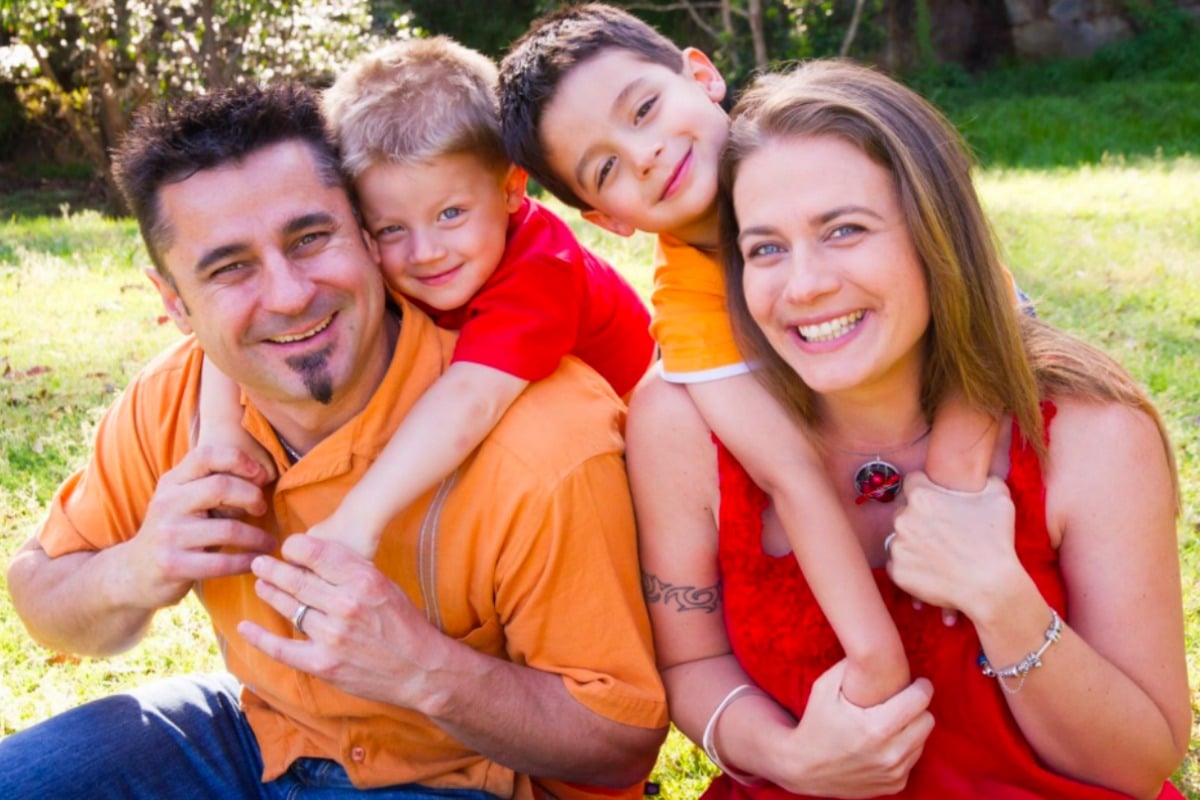 When Marie woke up one morning in June 2018, she immediately knew something was wrong.
Her husband Rob, who was away on a business trip, had told her he'd call at 7.30 that morning.
"I looked at the clock and it was 7:31 and I know it was only one minute but something in my heart… I just had this feeling it was so bizarre. I just felt like something had happened," Marie Alessi told Mamamia.
"I didn't want to buy into that feeling so I ignored it at first. But the longer it took and the longer I didn't hear from him, of course, the more worried I got."
For the next few hours, Marie continued to call and text her husband. There was no response.
It wasn't until lunchtime that Marie found the details of the hotel that her husband was staying at.
"Rob had this habit of always putting the hotel in my phone just in case something happened," she said.
"I called them up and said, 'please don't feel like I'm one of those freaked out wives stalking after her husband, but I have this really horrible feeling something has happened. Can you please send someone up to his room and check in the bed and in the shower?'"
Not long after hanging up the phone, Marie received a call. It was from the coroner's office.
"I'm sorry to inform you but your husband deceased in a hotel room in Perth this morning," they told Marie.
"That was the exact sentence that I got," Marie recalled.