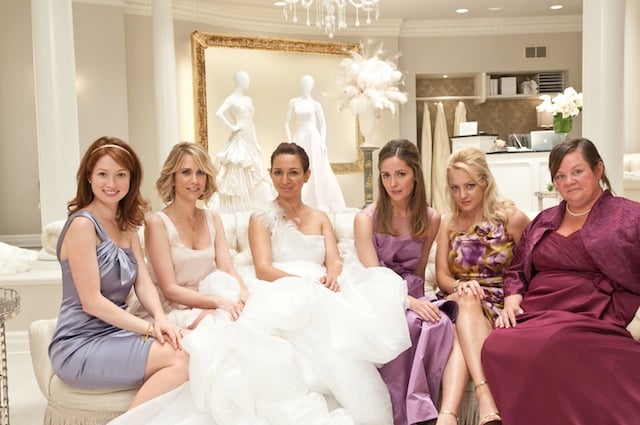 If you've ever donned an awkward-coloured dress and been forced to dance with suited men you'd never met before at an inconvenient rural venue, chances are you've been a bridesmaid.
If that's you, we're sure you can attest to the fact that the whole experience was as emotional as Lupita's Oscars win.
And if you're about to do the honours, we're here to warn you that the whole thing's quite the rollercoaster: there's fear, there's excitement, and there's seven other distinct stages of bridesmaid-hood you should probably know about.
So read and learn, friends. Read and learn.
1. Excitement
Being asked to be in a wedding is like getting to be in Jennifer Lawrence's crew in The Hunger Games. You're like the best of the best friends – a "chosen one" – and you get to wear a special outfit (and hair that someone else has actually styled for you), to make sure everyone knows it.
Basically, on the scale of zero to "VIP invitation worthy of Beyonce", being asked to be a bridesmaid is like an 11.