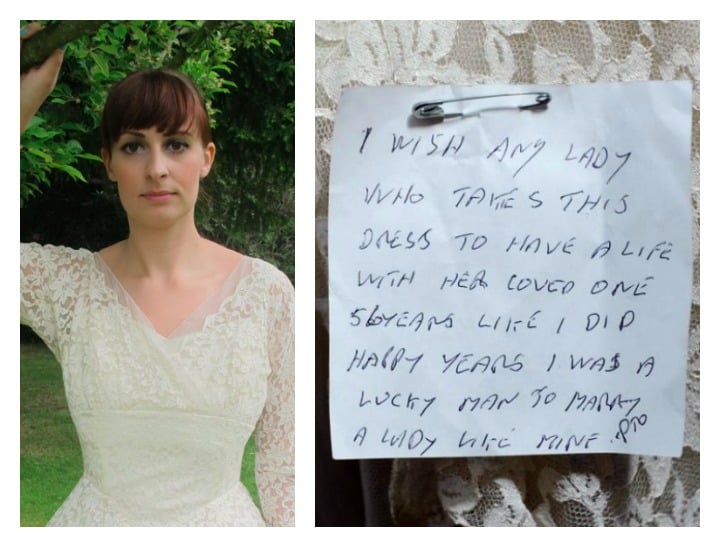 In news that will melt your heart…
A charity shop in the UK has taken to social media to hunt down a widower who donated his wife's wedding dress.
The 1950's-styled dress was handed in earlier this week with a hand-written note safety-pinned to the dress.
Before we tell you what it says, we recommend you grab a box of tissues. A BIG box.
The note reads, "I wish any lady who takes this dress to have a life with her loved one, 56 years, like I did. Happy years. I was lucky man to marry a lady like mine."
Cue the tears. Don't say we didn't warn you.
The charity shop run by the staff at St Gemma's Hospice is now determined to find the beautiful romantic who wrote the note.
According to The Yorkshire Evening Post, Nicola Woodgate, communications manager for the hospice, said: "It's gone bonkers online.