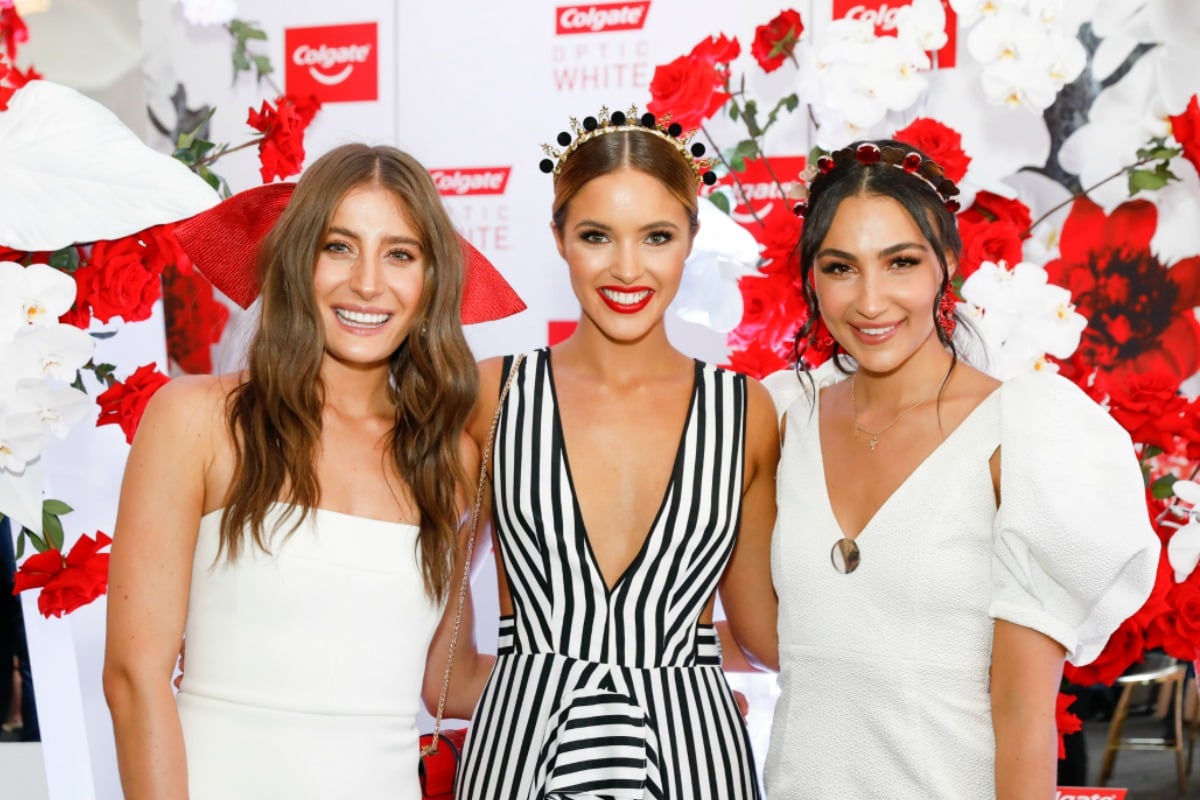 The last time I went to the races, I didn't actually see a horse.
I spent most of the day under a marquee drinking, socialising, dancing, and just generally having a ball. It was a fantastic day, but what made it even better was the fact I had prepped my entire look for a full day of ever-changing temperatures.
As any girl who's been to the races or any social events around spring carnival knows, there is a real art to maintaining your look all day without a professional makeup team at your beck and call.
For us regular people it's all about the hacks and clever cost-efficient remedies that make getting ready for an all-day event as simple as possible. It requires a little forward planning, so I'm going to let you in on a few tricks to stay looking and feeling sharp all day:
1. Hack your lips for long-lasting wear…early.
Order of prep: Coffee and brekkie first, teeth brushing second, and makeup last. This is a small but crucial tip to start with – no-one wants smudged foundation, so do your full face of makeup after you brush. To banish the coffee stains (and breath), I use Colgate Optic White's High Impact White (which should be used up to six weeks twice a day for the 'high impact').
After that, use a moisturising lip balm and then start your makeup routine. When you're finally all glowed up it's time to finish with your lips. When applying your lip liner, be sure to smudge the line lightly with your fingers before applying the lipstick to encourage blending and avoid any harsh lines. Once you've applied the lipstick, take a small square of tissue and gently press against your mouth, keeping it closed and relaxed. Then start working your fingertips around the edges as well as the centre of the lips. This will stop you from getting lipstick stains on your freshly cleaned teeth so you can smile confidently at the races all day!
You don't want this: