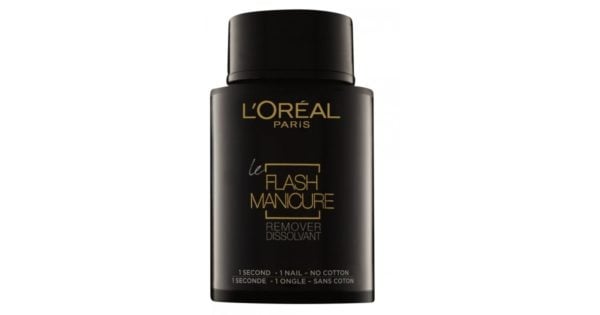 Two seconds ago I was tucking my pyjama pants into my bed socks, shivering. Now all I can smell are flowers and the sweet scent of daylight savings on the horizon. When and how exactly did this change happen?!
Like many women, I go into hibernation during winter – I don't wax my legs and my bare toenails and scaly skin are fairly unsightly. Look, I actually love getting a little rugged in winter. But come spring, I'm ready to jazz up those toenails with a pretty colour and prepare my skin to feel the warmth of sunrays (come at me Vitamin D). These are the products I depend on to help me do that.
One of the last calling cards of winter is that funky, caked-on old polish residing on your nails. Say au revoir to it with this lifesaving product. When I first tried it, I thought there must be some sort of wizardry involved. All you've got to do is dip your digits into the bottle for one to three seconds and your nail polish will disappear Houdini-style upon removal. Really.
Perfect for anyone who hates vigorously rubbing remover on their nails to no avail (so, everyone) and anyone who often does their nails for weddings and events five minutes before they need to leave (so, me).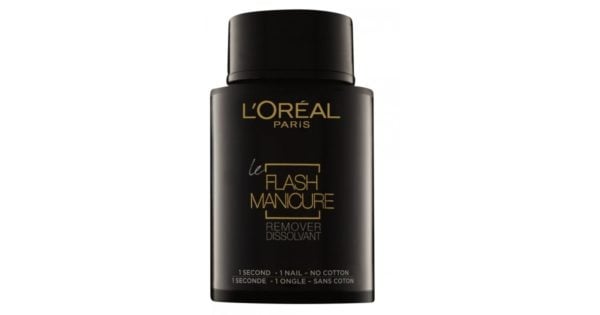 Potential wizardy within. Image: Priceline.
There is nothing more exciting than painting over the toenails that've been hiding out in boots all winter with a colour that screams "SPRING IS FINALLY HERE!!!". This fun, coral shade does just that and the thick applicator brush means I can't screw up. Now, someone pass me a pair of metallic strappy sandals.