I've spent more years of my life in sports bras than out of them. 
My childhood and teen years were defined by long days in dance studios, playing various sports, and training for school carnivals. 
Now, in my twenties, I lead a very active lifestyle working as a reformer pilates instructor. I also weight train and box regularly, take dance classes and go indoor bouldering on the weekends. 
So it's safe to say this range of physical activity has led me to have extremely high standards for the sports bras I choose to bring into my life. 
A sports bra is the single most important piece of workout apparel for those with breasts, and yet over 90 per cent of women are reported to be wearing the wrong size. 
I guess finding the perfect one is kind of like dating: you sometimes have to kiss (or try on) a lot of frogs before you find your prince or princess (dream sports bra).
I get it. It can be hard to find a brand that caters for all women, regardless of their activities, shape or size, but somehow adidas have managed to do it all with their new inclusive sports bra range.
Based on their research, adidas has redefined its sports bra collection, offering 43 new styles in 72 sizes. It also features the latest materials and design innovations, entirely designed by women for women. 
Whatever the activity, it's got you covered — from everyday bras for lounging and gentle movement, to medium support for sport and training, to the highest support bras made with HIIT and running in mind. 
Naturally, I headed in store ASAP to check it out for myself. When I began the (often) arduous process of trying to find the bra, I was immediately impressed.
There was such a great range of styles to suit all kinds of body shapes and exercise styles, so with the help of one of their specialised bra fitting experts, I opted for both lighter support bras (perfect for pilates) and some higher support bras (for HIIT training).
And as someone with a lifetime of bad experiences dating sports bras that probably meant well, but just weren't the right fit for me, I've gotta say this range makes me pretty excited.
Why? Because these are the 5 things I know to be true when you're dating an ill-fitting sports bra.
1. Your boobs keep mysteriously… spilling.
In all directions too. 
You get caught mid-squat realising that's not in fact a shadow and it's actually your nipple peeping out above the fabric. 
Or maybe you're bending over to pick up your yoga mat and realise midway that this is a dangerous manoeuvre because one (or both) of the girls are about to fall out. Now, I'm all for #freethenipple but I'd like to do that on my own terms, please.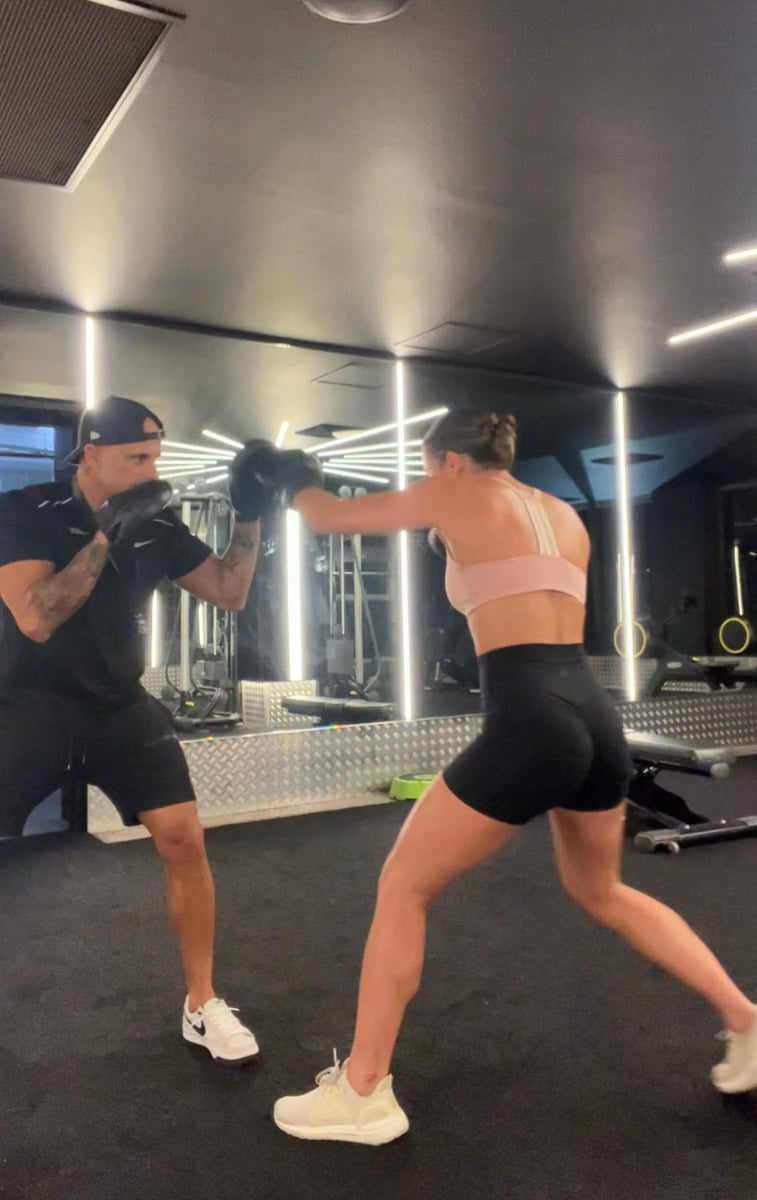 Image: Supplied.