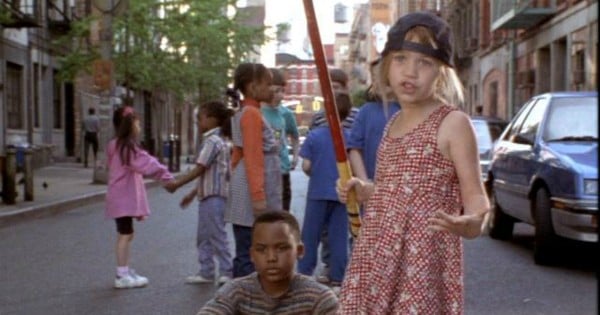 I often wonder why so many smart people can be stupid parents sometimes. I include myself in that category. I love my kids, I try hard, I fail sometimes, but so often I find myself with nagging feeling in my gut telling me this doesn't feel right. Yet I persevere or I let it go.
The access to technology, the scheduled lives, the volume of cultural messages and global information they receive even in one hour, the food, the consumption, the pace, the checklist.
I try to look at it all rationally and say it's normal. This is modern life for everyone we know. This is the Western World and we are part of that. But then there is this feeling I have about the "rightness" of my children's world.
How can a toddler in a restaurant watching Finding Nemo for an hour while his parents chat be right? How can piano lessons at seven followed by ballet before homework tutoring be right? How can little girls walking around better dressed than their mothers be right? How can older girls posting 'sultry, sexy" pics of themselves on Instagram from their make-up scattered bathrooms be right? How can stressed parents carting around stressed kids be right? How can 42 types of rice cracker flavours and plane travel and baby knee-pads to stop knees from hurting be right?
How can lives filled to the brim not be right?
Listen to Jackie talk about this story on This Glorious Mess, Mamamia's podcast about family life this week. (Post continues after audio.) 
This week Tracy Gillett in The Huffington Post talked about the "burden of too much" on your children and how former educator, researcher and counsellor, Kim John Payne, conducted a study where he simplified the lives of children with ADD and within four months 68% of those children went from being clinically dysfunctional to clinically functional.
In his best selling book Simplicity Parenting Payne also found affluent children exhibited many of the same behavioural tendencies that he saw in children from refugee camps. Both groups were "jumpy, nervous and hyper-vigilant". But, he asked, what did the kids who lived with security and abundance have to be worried about?
According to Payne, too many choices, too much speed, too much stuff and too much information are weighing children down, not lifting them up.
Have you ever felt like a terrible mother? Watch our team confess when they have below, post continues after video.