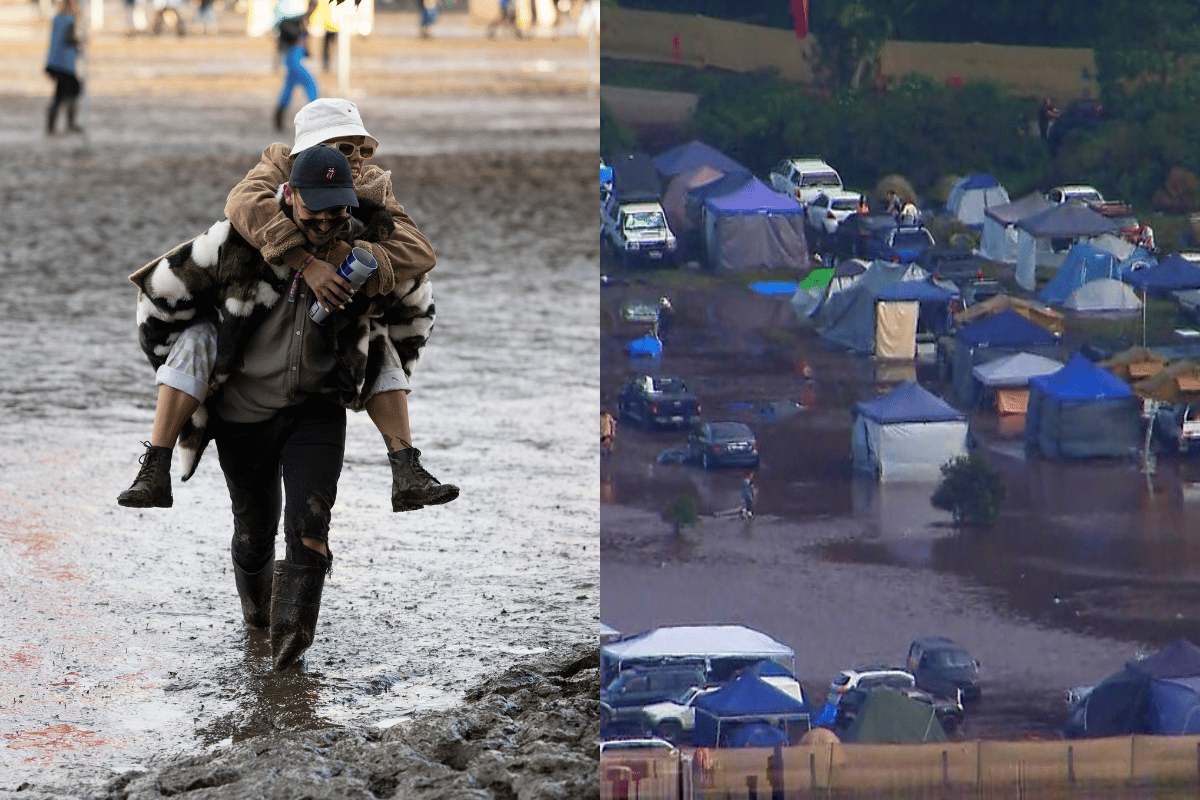 Annual Northern Byron Parklands festival, Splendour in the Grass, has returned for the first time in three years... but has been unceremoniously hit by wet and wild weather. There were last-minute cancellations, flooding, and 12-hour-long campground queues.
Yes, 12-hour queues. Our question is: How did people go to the bathroom during that time?
Anyway, ICYMI: Splendour in the Grass (SITG) is a multi-day music festival that was set to take place over three days from Friday to Sunday, with a star-studded lineup including the Gorillaz, The Strokes, Tyler the Creator, Kacey Musgraves and more. 
But, when hundreds showed up to Byron on July 22, they were met with the news that all headline acts on day one were cancelled, and struggled long into the night to make it into the flooded campgrounds.
Splendour in the Grass 2022. pic.twitter.com/LZtO643Mlt

— Tobi Loftus (@tobiloftus) July 22, 2022
So, how did we get here?
On Thursday evening, hundreds of festival-goers arrived at Northern Byron Parklands to set up camp ahead of SITG, which officially kicked off on Friday.
But because of a severe weather event that lashed the campgrounds with torrential rain, many attendees were stuck waiting in their cars for up to 12 hours before getting a spot on (very muddy) ground, while others had to sleep in their vehicles.
Been in a car queue for 8.5h, still potentially 3hours from getting in the camp ground. No staff, no information, think this is Australia's Fyre festival. A hell scape at Splendour #SITG2022 pic.twitter.com/lO0BOCVHRx

— Harry Nicol (@harrymnicol) July 21, 2022