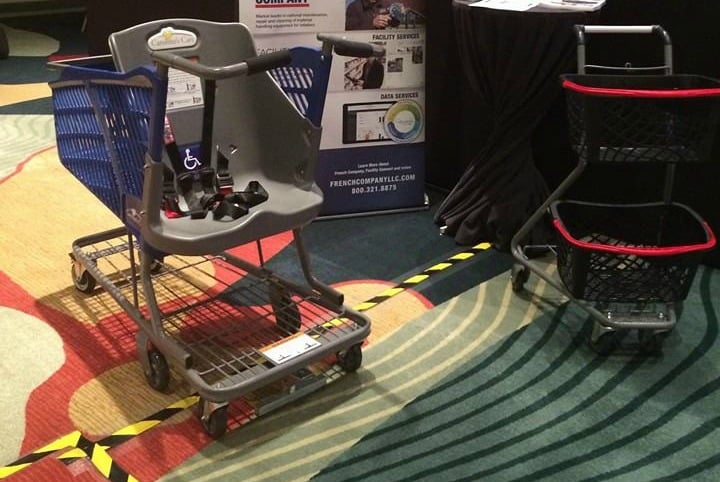 It will change the lives of parents of special needs kids nationwide.
As the mother of a three-year-old with Cerebal Palsy, Kelly Wilton found it hard to do the weekly groceries. Every week it was a battle because her son tired easily, and there was nothing to get him around the supermarket in.
But Wilton wasn't a woman to sit and sulk about her tough situation, instead she took action.
She created a petition on Change.org to get Woolworths and Coles to bring in trolleys equipped for children with special needs. In her petition she introduced herself as the mother of a three-year-old with Cerebal Palsy and was asking the supermarket giants to introduce special needs trolleys to all of their stores.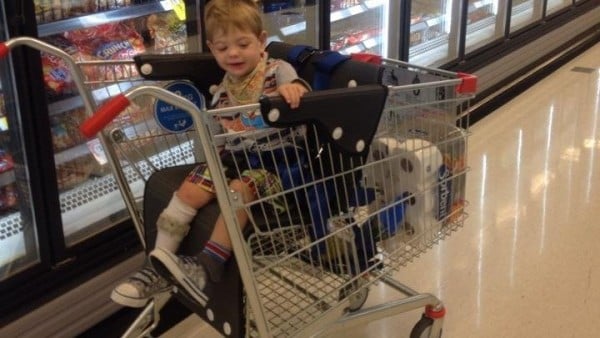 She wrote about her initial failed attempt:
When I asked at my local Woolworths and Coles if I could use their Special Needs trolley, Woolworths flat out said they won't be getting one, and Coles are going to take 2 months (it's been over 2 months now!)
The mum then opened up about how unfair it was for her beautiful boy, Mikey. She said he was a great kid and was growing but continued to wear a leg brace, meaning there's no way he could use a normal trolley.
"His condition means he tires easily and so needs the support of a safe and supported trolley," she wrote on Change.org.
"This should be an easy thing - these companies are huge.  In the grand scheme of things, getting at least one of these trolleys at every store has to be achievable.  And it would make such a huge difference for families like mine.  It'd mean we can have the choice to shop at any of their stores, just like anyone else would."