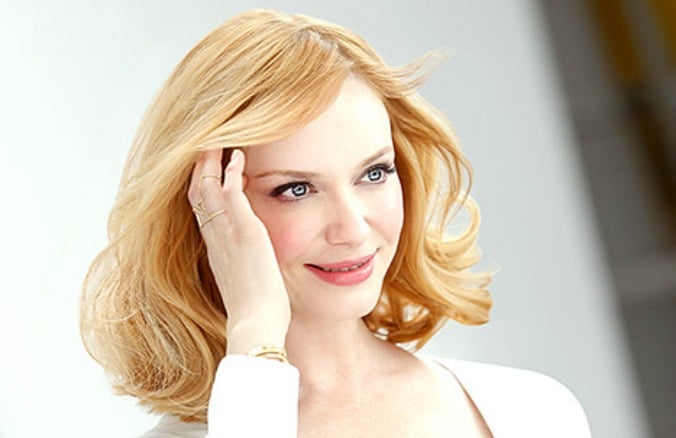 Sophie Monk with a new haircut. (Image via Instagram)
Sophie Monk, one of our favourite Aussie celebs for her relatable, sexy-girl-next-door vibe, has unveiled a short haircut via Instagram. It looks effortless and breezy, with the ends cut to just above her shoulders. It's an energetic new look for Sophie, who is mostly associated with her long, blonde hair.
Our attention, though, was immediately diverted to the cigarette in her mouth, paired with a "too cool for school" pose. We love you, Soph, and we've loved you ever since your debut in Bardot, but we'd prefer you didn't share your habit with those who idolise you.
Sophie has opened up about her poor health habits in the past, telling Dr Oz in 2014 that she drank a bottle of wine a night, and smoked "like, too much".
Her Instagram followers weren't impressed with her unhealthy habit, with many begging her to give up the ciggies and others just plain angry.
One follower wrote,  "Get rid of the durries.....not a good look", while another said, "Ugh wish you didn't smoke!" (Post continues after gallery.)
Taylor Schilling
Orange may be the new black, but when it comes to hair length, short is definitely the new everything. Just ask Taylor Schilling, star of the TV show, Orange Is The New Black. She's joined the ranks of Sarah Hyland, Tyra Banks, Lena Dunham, and probably your neighbour's mum, who have all chopped their hair off in a bid for style and follicular freedom.
Ms. Schilling looked fresh and happy as she rocked her new 'do in Toronto. Her shorter bob was a youthful update to the lob style she had previously.
Related: How to style a short bob: 4 fast hairstyles. 
Kylie Jenner
If there's one thing that bewitches me, it's the hair of a Kardashian-Jenner. We love each and every change they make to their hair.
Kylie updated her Instagram with this picture of herself, sporting waist-length aqua hair. Some may call this "mermaid hair"; we call it "Amanda Bynes court appearance hair".
Kylie's new 'do may be a wig, it may be dyed hair with extensions, but we know one truth: it's Kardashian-Jenner magic.
Before going pool-water blue, Kylie's hair was standard-issue Kardashian – long, thick, black and with subtle layers and waves. We can't wait to see what she does next.
Related: Kylie Jenner dyes her hair grey, and starts a new trend of young people looking old. 
Jourdan Dunn
Jourdan Dunn, who works multiple roles as a Victoria's Secret model, mother, and also BFF to fellow model Cara Delevingne, took to Instagram to share her new hair colour with the world.
Her perfectly honey-blonde locks have been transformed into a shimmering array of blue tones. I can see pastel blue, lilac and even a hint of grey in there. She captioned her photo with a remark of gratitude towards her stylist, Renda Attia, for getting her Coachella-ready.