Sophie Monk doesn't shy away from the awkward.
This is the reason Australia has watched so intently (and fallen in love with her ourselves) throughout this season of The Bachelorette .
Her humour, honesty and realness is a little bit of all of us.
This was never more so the case, as when the 37-year-old appeared on last night's All Star Family Feud program and discussed – on national television – the technicalities of her worst, sloppiest kiss as the Bachelorette.
"Absolutely a kiss [says something about personality]," she said in response to host, Grant Denyer's, question.
"One guy – I couldn't get out of it. He was out of control."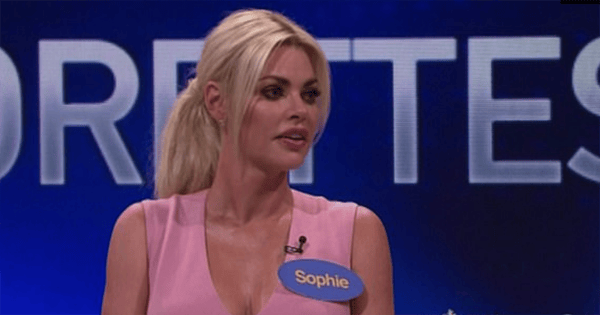 Oh, she wasn't done.
"My tongue retracted. His tongue just went so, like, deep."
Although Denyer couldn't get the name of the offender out of Sophie, we have a few names in mind...
Still, we can all agree on one thing: We've all been there.
And it is gross.
Bach Chat #6: We've All Been Ciao'd By a Blake.