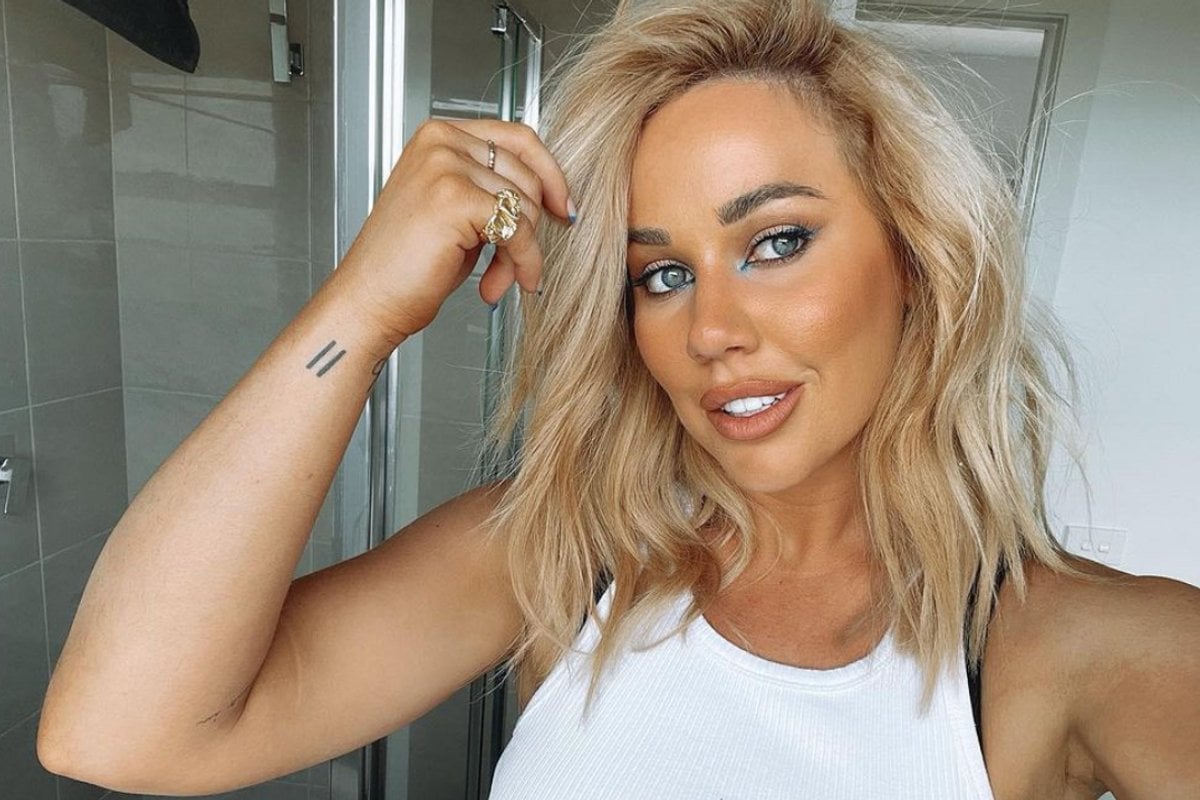 This is an extract from Then There Was Her by Sophie Cachia.
I was running late. Again.
At almost 30, you'd think I'd have learnt by now how to manage my time a little better... But no, I still insisted on challenging myself to get anywhere and everywhere in the shortest amount of time possible.
Sigh.
Only eight weeks earlier, I'd given birth to my second baby – my daughter, Florence – and I was on my way to one of my first 'working' events since she'd arrived, as a guest speaker on an AFL panel. (I've always worked hard, but let me tell you, dolling yourself up for a guest speaking appearance while you still have stitches in your fanny was new territory for me.)
Listen to Mia Freedman's full interview with Sophie Cachia on the No Filter podcast below. Post continues after audio.
It was early 2017, the league's inaugural season was about to kick off and I'd been invited to speak because I'd grown up in a pretty well-known footy family, the Shaw family, and am a vocal advocate for female representation in sport.
My dad had always worked in the AFL professionally as both a player and coach with Fitzroy, Essendon and Adelaide Football Clubs, as well in senior management at Fremantle FC – so I basically grew up in footy change rooms around the country. Plus, I had married an AFL player. I had lived and breathed the game at every stage of my life, so it made a lot of sense that I was so passionate about it.
I know the game, I love the game, and I was absolutely stoked when the AFLW started up. I'd taken Floss to the first ever AFLW game when she was ten days old, which was such an emotional night for me as both a woman and a mother.
Sure, I think the hormones were still raging through my body, but it was also such a significant, huge moment in history both for females and the future of our position in sport – and the fact that I got to be there with my daughter to witness it was really special.
Watch Sophie Cachia on Australia's Survivor. Post continues after video.