Nasty Gal founder and connoisseur of all things fashion, Sophia Amoruso, is selling her wedding dress.
Posting on Instagram Stories on Friday, Amoruso shared a photo from her 2015 wedding to musician Joel Jarek, where she donned a 2007 Alexander McQueen masterpiece.
In an interview with Martha Stewart Weddings, who featured the wedding back in 2015, Amoruso said she was in a bit of a fluster shopping for a wedding dress in the lead up to her big day, after ordering one that "just wasn't right".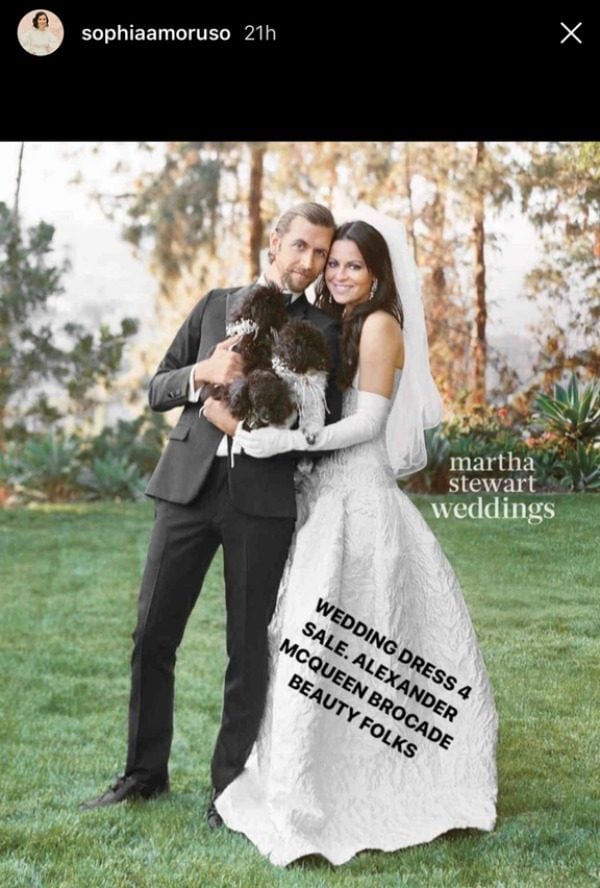 "I found a proper bridal gown and ordered it well in advance, but it just wasn't right," she told the magazine at the time. "I was in a pinch, so I went to one of my favorite vintage stores, Lily et Cie, in Beverly Hills. The owner showed me this 2007 Alexander McQueen dress that had never been worn, and that was it. We didn't even have to alter it. It was just hanging there, waiting for me."