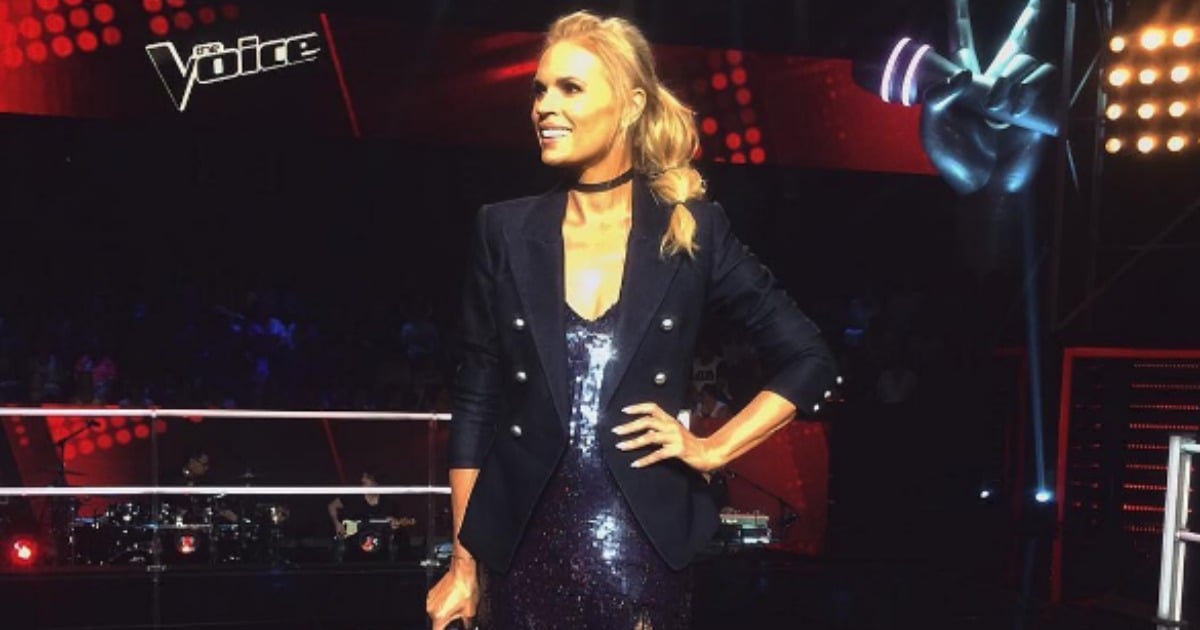 The sparkly Manning Cartell dress. The slick Camilla and Marc blazer. Yeah, you could say Sonia Kruger nailed her ensemble for The Voice last night.
But it's not the clothes that sealed the deal for us – the real magic was in her choice of accessory.
You see, Kruger decided to get crafty last night by DIY-ing her own choker. It's the accessory Taylor Swift dubbed the "new flower crown" and The Voice host evidently wanted in at the last minute.
So she channelled her inner-Bear Grylls and with just minutes before showtime, hunted round her dressing room for something suitable to fashion one out of.