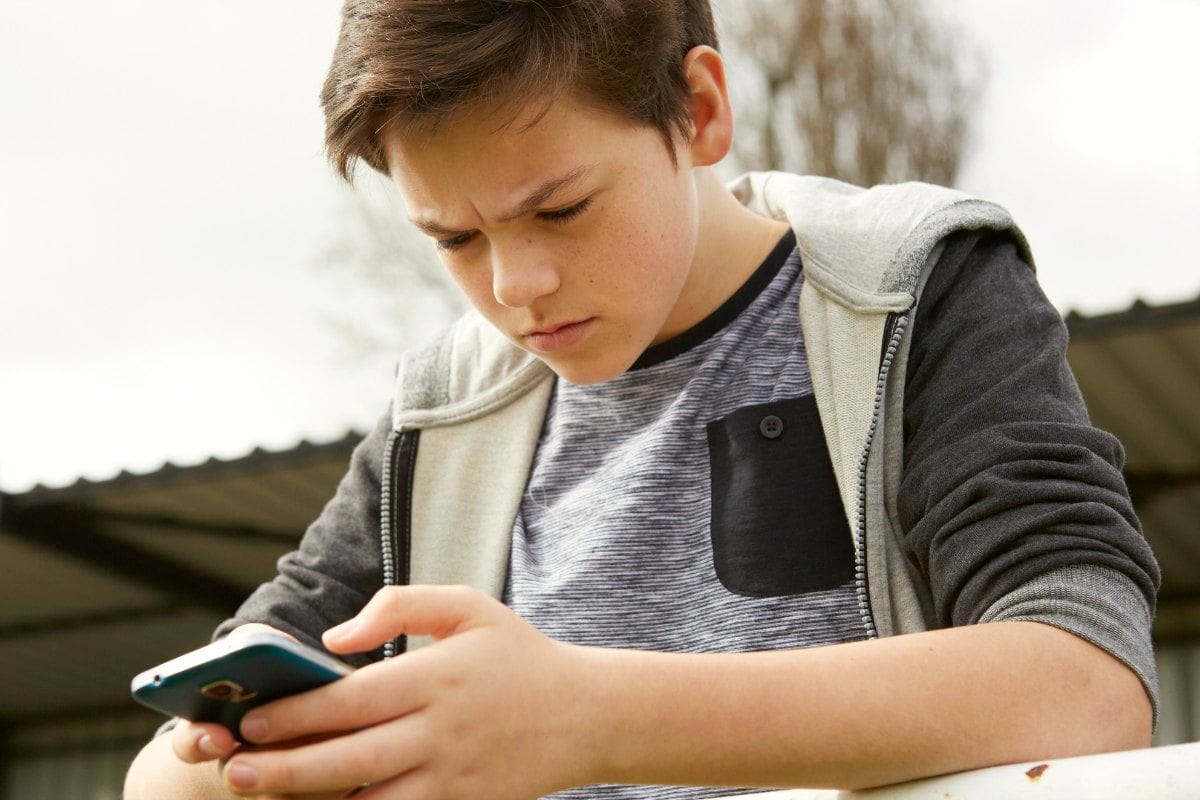 Full confession: I'm no prude. I've watched my fair share of porn in my time. And not just mainstream porn. (I'll leave it at that – I'm just trying to say I'm fairly open-minded.)
But something I've been totally unprepared for is discovering my son may be watching porn.
Of course, I knew the day would come. I mean, online porn is basically sex education for kids in 2020.
Watch: Pornhub's stats on who's watching what, when. Post continues after video.
Also, I've always been really open with my kids about sex and masturbation. I never want to make it shameful in any way. Sex is a part of life and can be one of life's great joys with the right person.
So in my home, there's no skipping kissing or sex scenes in movies. (I mean, it's not like we're watching R18+ stuff together, anyway.)
For these reasons, it took me by surprise that I was horrified when I found porn on my 12-year-old's phone.
But I was. I was instantly horrified.
This is how it, ahem, went down.
I was innocently fixing settings on my son's phone when I needed to search for something. I opened Chrome, and to my horror (I cannot stress horror enough), I found all these PornHub tabs open.
(If you don't know PornHub is, just think about it for a second, it's pretty self-explanatory…got it? Good.)
My heart sank; the screen was full of open tabs – meaning that time had been spent searching for content.
It also made me a little cross for a millisecond, because I thought, "This is the crap I'm paying Telstra for?"
But that thought was quickly pushed out of my mind when I noticed the word "mum" in one of the tabs.
"My eyes, my eyes!" my brain screamed, as I shut that sh*t down quick smart.
And then I said to myself, "Oh f*ck, here we go." Despite being so open about sex, I realised I was totally unprepared for how to deal with porn and kids. (That sounds…wrong. But you know what I mean.)
Yes, I needed to talk about porn setting expectations, but in the interests of the whole truth and nothing but the truth, as I usually operated, was talking about young female porn actors basically being there because their Hollywood dreams had failed, and they needed cocaine to get through each scene, also necessary?