WARNING: This post deals with issues of domestic abuse and descriptions of violence that may be triggering for some readers.
When 26-year-old Natasha Wake discovered her on-again-off-again boyfriend, solider Jay Nava, 27, was being investigated by police for his involvement in a sexual assault in October last year, she confronted him.
What followed was a vicious attack: Natasha, a bank teller, was left dead in her Bournemouth, England home after the argument, and Jay has now been found guilty of the mother-of-two's murder.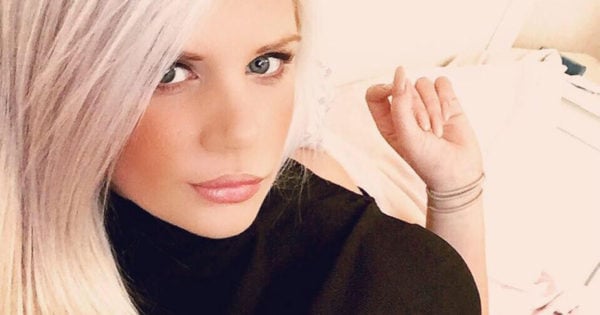 Natasha - who started dating the soldier in 2013 - was stabbed 11 times during the attack, with such force that six of the wounds went through her torso and out of her back.
During Jay's murder trial, the court was told that one of Natasha's children - who were both asleep upstairs - was "woken by a scream" and came downstairs to investigate what was happening.
"She saw [Jay] in the kitchen. He had a knife in his trousers," Prosecutor Sally Howes QC told the court.
"She saw Natasha lying on the floor in the lounge with a blanket covering her. [She told police] the blanket had big, medium, and small red dots on, there was red on the walls."
The court heard Jay told the young girl to "go upstairs and don't come back down", and handed her an orange juice.
"In the morning she asked why he had a knife in his trousers and why Natasha was on the floor. He said they were being silly, Natasha was asleep and it was ketchup on the walls," Howes said.