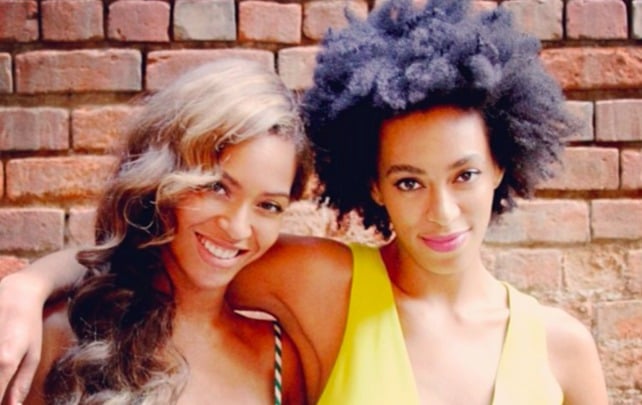 Breaking down on the dance floor with your son to a choreographed dance? Perfection.
Solange Knowles (sister of Beyonce) married video director Alan Ferguson on Sunday, at the Marigny Opera House in New Orleans.
The weekend-long celebrations began on Friday night, when the couple hosted a screening of Mahogany with Diana Ross, which Solange, 28, and Alan, 51, saw on their first date.
So sentimental. So beautiful.
And the couple broke every rule in the wedding book.
Firstly, the couple arrived on vintage bicycles that had been spray-painted white.
No stretch limo, folks.