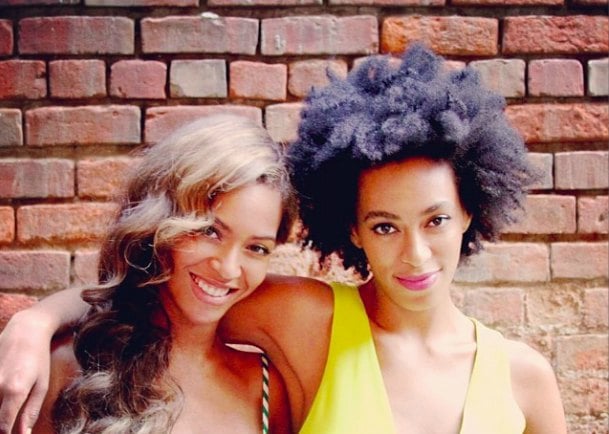 Oh the 90's.
Ah, the strain of taking a good family portrait. By the bored looks on Beyonce and Solange's faces we're pretty sure they weren't enjoying themselves.
They seem happy...
Solange took to her instagram on Christmas Day to post these lovely flashback photos of her family, including a pint-sized 10-year-old Beyonce, dressed in matching plaid.
Alongside their parents Tina and Mathew, the singing sisters are looking longingly out of their Houston town house and hanging a wreath on the window. The perfect snapshots to show a happy Christmas.