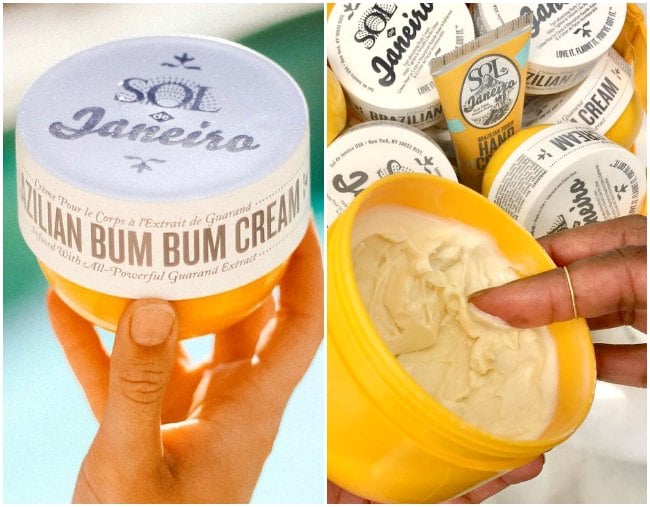 There's a certain amount of ridiculousness in voluntarily forking out nearly $30 for a body lotion, and yet, here we are.
However, outrageous price tag aside, I'm willing to stake my now moisturised and non-ashy elbow that Sol de Janeiro's Brazilian Bum Bum Cream is worth it.
Now when it comes to the lotion, yes, it's good at moisturising, but it's the scent that sets it apart.
While difficult to describe, I'd say the smell is sweet and creamy but doesn't feel cloying. The best way to describe it is that it literally smells like a holiday and they've got the balance just right with wafts of coconut, honeysuckle, pistachio and lemon.
The scent also definitely lingers all day and easily doubles as a perfume too.