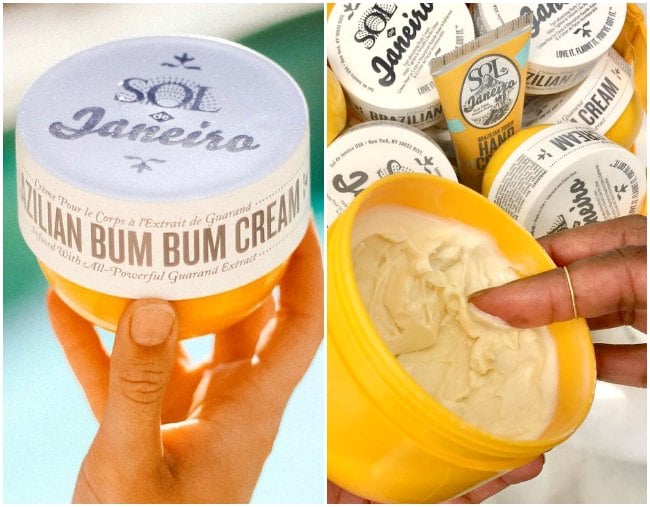 There's a certain amount of ridiculousness in voluntarily forking out nearly $30 for a body lotion, and yet, here we are.
However, outrageous price tag aside, I'm willing to stake my now moisturised and non-ashy elbow that Sol de Janeiro's Brazilian Bum Bum Cream is worth it.
Now when it comes to the lotion, yes, it's good at moisturising, but it's the scent that sets it apart.
While difficult to describe, I'd say the smell is sweet and creamy but doesn't feel cloying. The best way to describe it is that it literally smells like a holiday and they've got the balance just right with wafts of coconut, honeysuckle, pistachio and lemon.
The scent also definitely lingers all day and easily doubles as a perfume too.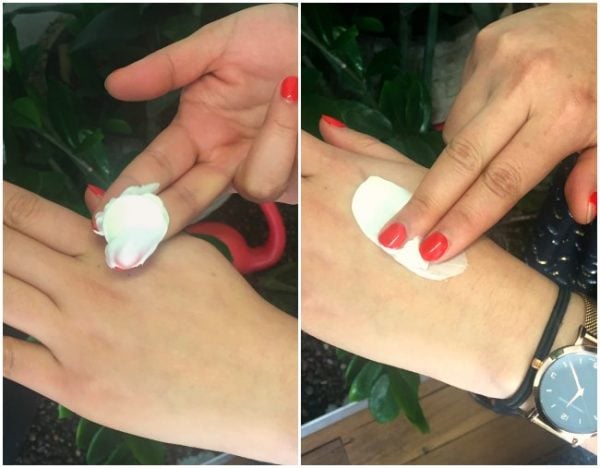 The moreish scent aside, the product's packed with rich cupuaçu (similar to cacao) butter and coconut oil to soften and moisturise the skin, which looks noticeably more supple immediately after applying.
Although a part of Bum Bum cream's claim to fame is the firming ability of guarana (to lift one's derriere, you see...), I can't personally attest to its toning and skin-tightening power - and have difficulties believing anything applied topically could technically penetrate deep enough into the fatty layers of the skin.
Despite this, the cream is infused with a very fine mica powder that offers a very flattering and softly-diffused glow, which would look positively fabulous when applied to your legs, shoulders and collarbones - just in case you plan on showing some skin in the depths on winter.
For Aussie customers you can find this little yellow pot of whiffy magic online or at your nearest Mecca, and if you're not convinced to 'add to cart' immediately, get yourself in-store stat and have a sniff yourself. It just might change your mind.
Have you tried the glory that is Sol de Janeiro's Brazilian Bum Bum Cream? Raves in the comments please.