Warning: This article details a woman eating something other than a turmeric latte for breakfast. Reader discretion is advised.
Sofia Vergara is out of control.
The Modern Family actress cemented herself as an unruly woman on Wednesday, daring to ingest a meal inappropriate for humans with fallopian tubes.
The offence, known in legal circles as 'Consumption of pastry for breaky' – a heinous crime – is considered so grotesque it has been covered in the international media.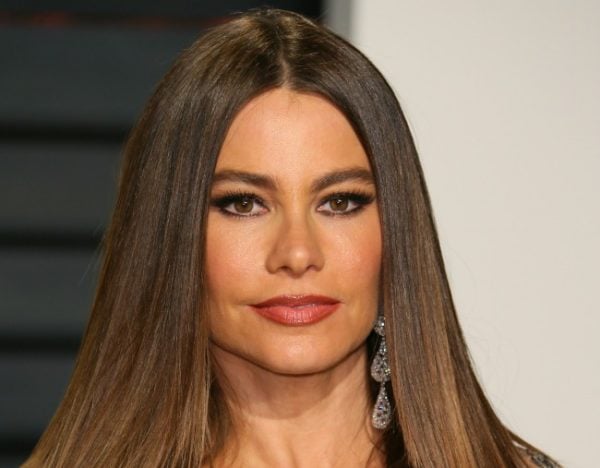 "Sofia Vergara posted a photo of her carb-rich meal on Wednesday," one very important and groundbreaking report began.
"On the Modern Family star's plate was a piece of toast, a cinnamon roll and a scone."
Thankfully, civilians can find solace in the fact that the 45-year-old female opted for a "small jar of jam on the side", a tiny relief to the unforgivable, tasty damage she already inflicted.
The news comes after the actress, who is on holiday, shared an image of a cheese board to social media. The meal was in clear violation of clause iii) 'all female depictions of food online must be plant-based only', with authorities investigating whether the selection of "crackers, cheese, meats, and a whole fish" was consumed by the accused.
Sadly, Ms Vergara didn't stop there.
The accused was also photographed in the vicinity of a restaurant. Although a report claims "Vergara's group shot at dinner doesn't feature food" it is believed the establishment did, in fact, offer carbs to humans with fallopian tubes.
The news comes one day after Page Six reported a "spy" at a penthouse birthday party witnessed Anna Wintour order "bread".
Meanwhile, women all over the globe have lost their pupils in the backs of their heads.
More to come.

LISTEN: The Mamamia Out Loud team discuss the battle over Sofia Vergara's embryos.