There's the everyday way, and then there's doing it your way.
And doing things her own way has definitely paid off for Jackie Ruddock, CEO of The Social Outfit.
The 37-year-old has carved her own path and achieved exactly what she set out to do: to make a difference in the world of fashion. And she recently chatted to Mamamia to tell us how she did it.
Prepare to be seriously inspired…
Tell us about The Social Outfit.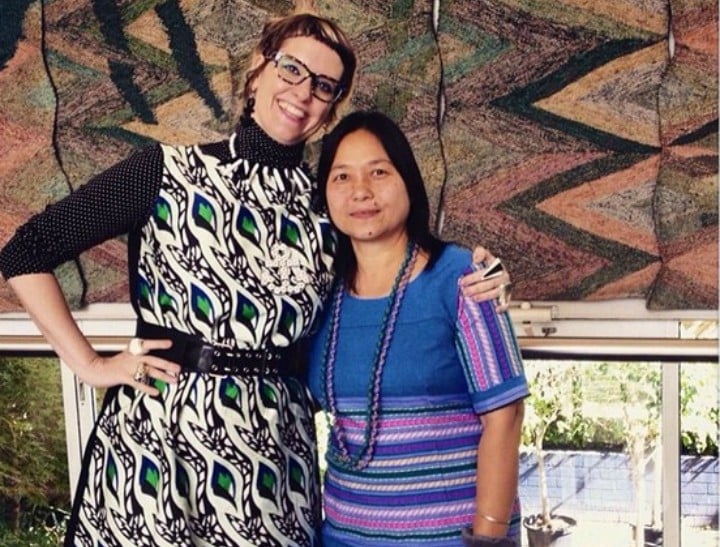 "The Social Outfit is an initiative that provides employment and training in clothing production, retail, design and marketing to people from refugee and new migrant backgrounds. Our Newtown shop-front sells clothes that are made on site by sewing technicians who work alongside sewing school students," she says.