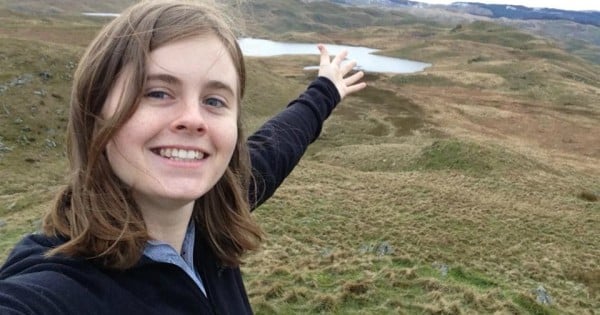 After saving up my pennies washing dishes for two years, I finally headed off on my big trip to Europe last summer.
It was everything I wanted it to be. I met new people, saw things I'd always wanted to see, and was immersed in different cultures.
But I couldn't help wondering if I would have gained more if I did not have my phone with me. I found myself wondering what I missed while my head was down.
Those Two Girls take on the top 10 annoying habits of recent travellers. Post continues after video…
At first, I didn't put any photos up on Facebook. But soon I was receiving messages asking where they were. This only came from a place of love; my family and friends simply wanted to see what I was up to, know I was safe, and share the experience.
But with that comes pressure to ensure that the photos were exciting. I couldn't possible put up the same shot of me smiling in front of a famous site could I?
It became about the quality of the shots as well. Take 'The Swing' in Gilis, Bali. It stands in the ocean off the northern coast. How many times have you seen that photo? It looks cool right? But people are always looking off into the distance, pretending they don't even know a photo is being taken of them. Or raising their arms in the air to show how free they feel.
Listen: Meet the couple who retired in their thirties and made travelling their job. Post continues after audio.
What you don't see is them grabbing the phone when they come back to land, scrolling to see which photo is the best, and searching for wifi so they can put it on Instagram, and then checking the amount of likes they receive over the next couple of hours. Would you be content with simply swinging the the middle of the ocean looking out at the sky? Why is that not enough?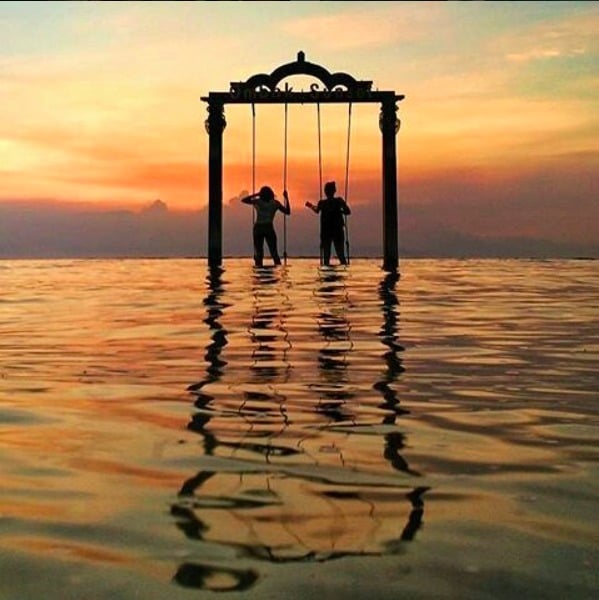 The Ocean swing. (Image: Instagram/@thegilitraveller).
There is also a feeling that the picture must be extremely aesthetically appealing to viewers. The things that you see overseas are pretty damn cool. That's why you go; to be amazed by things you've never seen or experienced before.
The moonlight that hit a castle in Poland was stunning, and of course I wanted to capture that. But because of the camera quality available on my phone, the picture just did not encapsulate the beauty of the scene.
I felt dissatisfaction because of that. Frustration! In Poland! Looking at a thousand-year-old castle! Crazy. I had to remind myself that the priority was my own experience, not how well I could provide that to other people.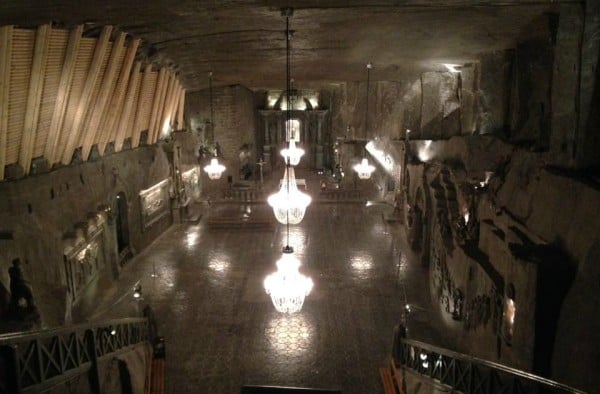 The artwork on these cave walls were made of salt. But the camera didn't capture that. (Image: Supplied).
We're no longer lost in the moment. I remember walking over the Carrick-A-Red bridge in Northern Ireland. The bridge is rickety and made of wood and rope, and connect a tiny island with the mainland. Waves crash below you and it would be a long fall down.