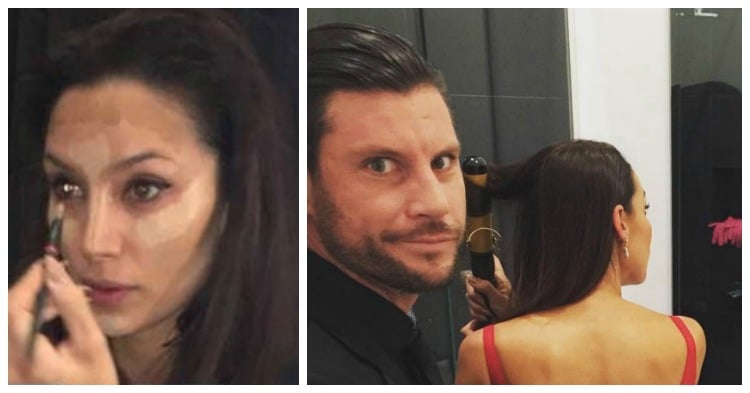 Anyone who ever called Snezana Markoski a princess better prepare to eat their words, because it looks like we've got a new getting-ready world champion on our hands.
Our Podcast Director Monz was on the Logies red carpet … handing out clean undies. You can watch the full video below.
While other Aussie TV stars have been preparing for the Logies all day (and maybe some of yesterday too), the Bachelor star just announced on Instagram that her entire hair and makeup routine only took 45 minutes.
And she's got the timestamp to prove it.
Yep. No fancy hair and makeup artists, no lengthy pre-Logies bubble baths, no-one else to curl the back of her hair. And – no surprises here – she looks spectacular.