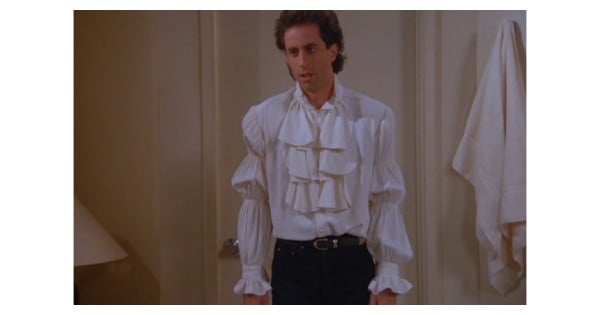 They may be engaged and planning a future involving a never ending weights circuit, but there are some things that even the strongest of relationships cannot take.
One of which is the ruffled blouse.
Taking to his Instagram account on Wednesday evening, former Bachelor and fitness guru Sam Wood posted a photo of fiancee Snezana Markoski and Jerry Seinfeld. A "who wore it better" type shot if you will; the accompanying caption reading "Can't take this girl anywhere #puffyshirt".
It's the puffy shirt! Source: Sam Wood / Instagram. 
For those unfamiliar, The Puffy Shirt is a famed episode of Seinfeld, in which Kramer is dating a fashion designer attempting to bring back a shirt resembling those "like the pirates used to wear."
Over dinner, Jerry is asked a question by Kramer's girlfriend but he can't hear what she said. Not wanting to be rude, he nods and smiles and says "yes."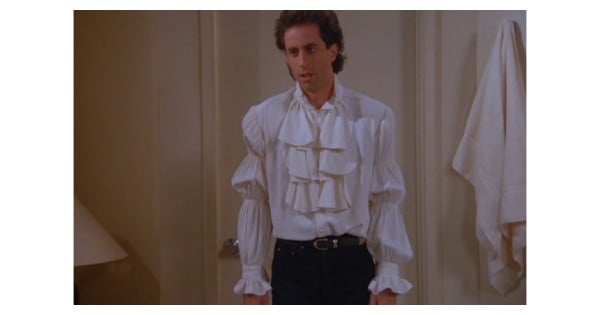 Sam's got a point... Source: Wikipedia.