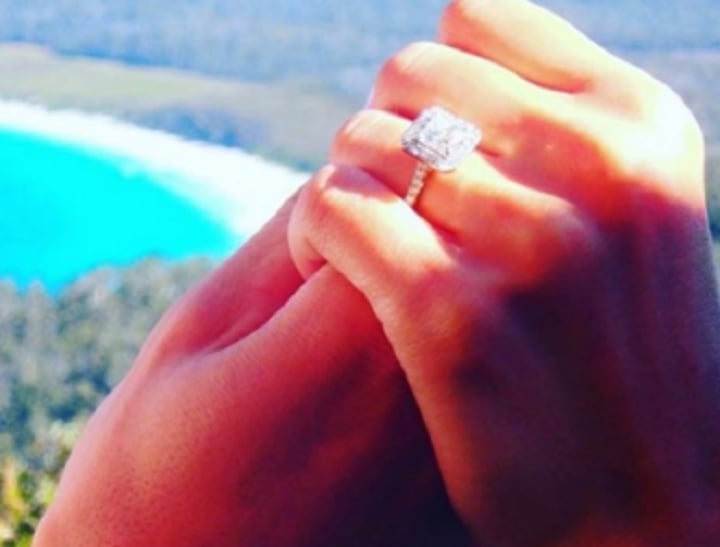 Go on, admit it – you've been dying to know everything about Snez's amazing engagement ring, haven't you? Us too, so we decided to track down all the details, just in case you're hankering for the exact same bling on your own finger.
According to the Sydney Morning Herald, Bachie Sam Wood visited Bensimon Diamonds last week to design the perfect ring for Snez.
The bling is believed to have come with a $50,000 price tag, despite previous reports that it ranged somewhere between $16,000 and $35,000.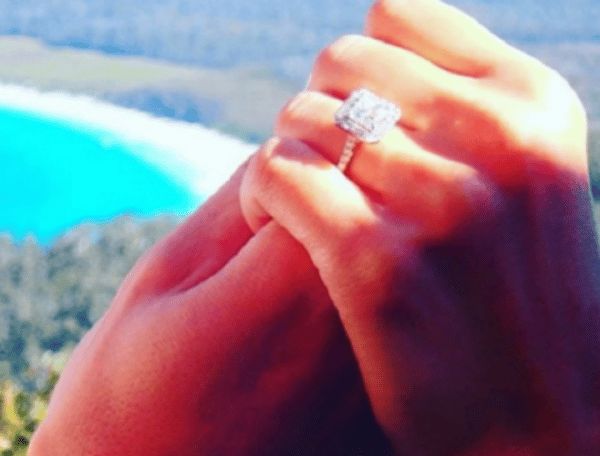 The store's executive manager Carson Wolf met with the 35-year-old personal trainer in a secret room at Melbourne's Crown Casino to avoid any paparazzi who might spoil the surprise.