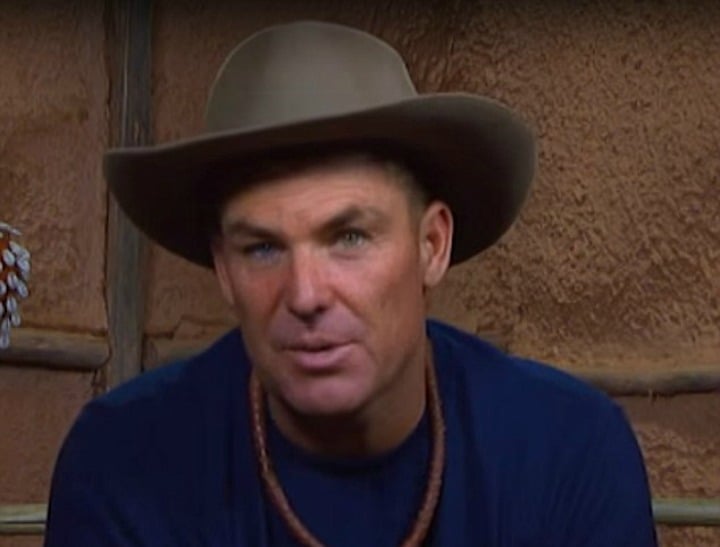 Despite being portrayed as a 'no luxury' back to basic's camp, producers on Channel 10's I'm A Celebrity…Get Me Out Of Here have been forced to confirm that some celebrities are being allowed to smoke behind the scenes.
The Daily Telegraph is reporting that celebrities who are nicotine dependent have been permitted some sneaky backstage puffs and Channel 10 have enlisted to help of an on-call psychologist to assist celebrities struggling with cravings.
Producers of the hit show have admitted to 'special treatment' but say they won't discuss the individual contestants. "Yes, some people are smoking," they say. "Just as they do on the U.K version of the show".
Celebrities were reportedly encouraged to quit the ciggies before filming began but it appears that some people have found the lack of nicotine more difficult than others.
"We have a full time psychologist to help with quitting an we offer nicotine patches to help with cravings," producers told the Daily Telegraph.
Things are getting tense in the jungle. Post continues after video…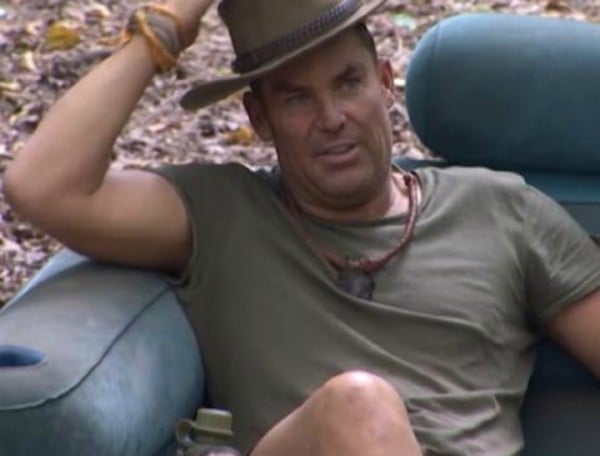 Channel 10 have not said which of the celebrities are having a cheeky behind the trees but sources claim Shane Warne, former Australian fast bowler, was smoking up to 50 cigarettes a day prior to entering the jungle.
Shane allegedly negotiated the terms of his appearance on I'm A Celebrity…Get Me Out Of Here heavily before agreeing to go in to the jungle. Reportedly, he included a 'Get Out' clause in Tucker Trials as well as a no spider eating clause (which I can fully appreciate!) All in all though, it's not too bad with some sources claiming that Warnie is set to pocket up to $2 million for his appearance alongside the likes of Brendan Fevola, Jo Beth Taylor and Laurina Fleure from the Bachelor.

This is not the first time that Warnie's habit has been a matter for public discussion. Back in 1999, he was famously signed to quit smoking aid company Nicolette, which offered to pay him $200,000 to give up the sticks. The relationship turned sour after Warnie was busted lighting up by paparazzi only days out from his contract end date.
I'm a Celebrity...Get Me Out Of Here airs on Channel 10 Monday night 7:30pm.