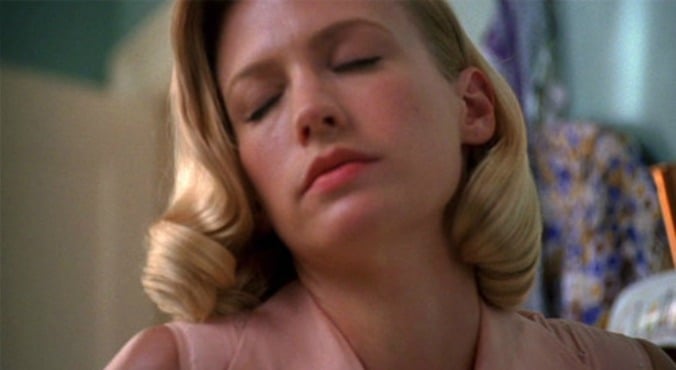 Image: Mad Men
If we had a dollar for every time a new activity tracker was developed, we would have… well, we'd have many, many dollars. Wearable tech is fast overtaking yoga pants for ubiquity; there seems to be a new model cropping up every half an hour.
Some of these devices have intrigued us (the fitbit that counts your thrusts during sex, for instance). Others, like the collar that tells you when you've eaten too much, have only left us dazed and confused.
RELATED: Now you can reward your vagina for exercising
But the latest activity tracker? This one makes us want to high-five the team behind it.
It's called SmartBod, and it's a silicone vibrator for women that uses sensors to monitor your arousal and orgasms.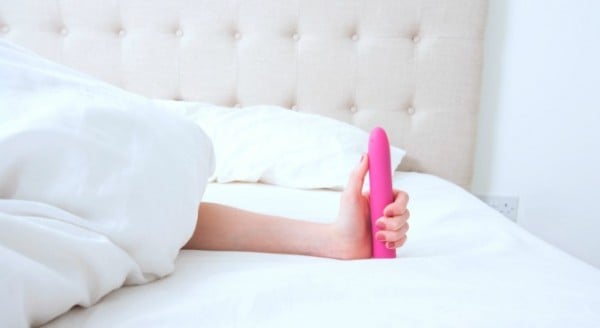 With a mission to 'enable self-discovery', SmartBod works like any other fitness tracking device by sending feedback to a smartphone app synched to it. This data allows the device to learn what its owner enjoys, pick up on significant trends and make suggestions.
The baseline statistics generated by the app will also give women an idea of how their sexual satisfaction compares with others', although this is intended for reassurance rather than competition.
RELATED: What the hell is a blender orgasm?
"You get continual feedback," James Wang, one of the creators of the SmartBod, tells UC Berkeley's California magazine.
"You can also baseline yourself with other people. For a lot of women, because it's such a taboo topic, they want to know where they fall within the spectrum."