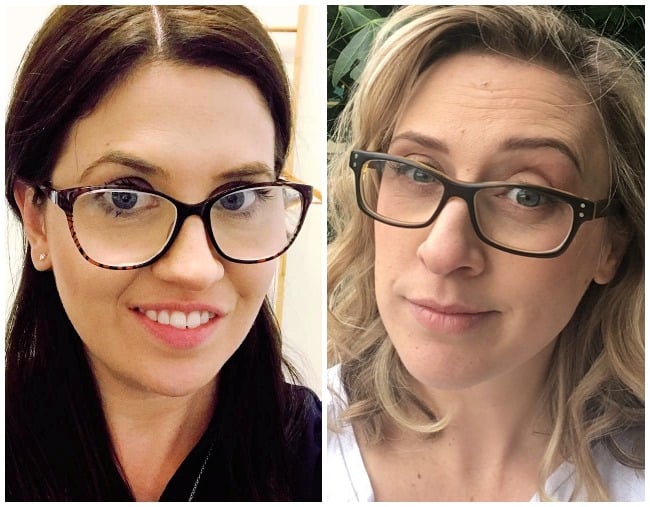 Know a savvy woman or two around you with a great idea, passion project, side hustle or fully-fledged business? It may even be you.
All around us, female entrepreneurs are bursting out of the woodwork with some pretty impressive results. If you've listened in to Mamamia's Lady Startup podcast, you'll know exactly what I mean.
Let's be honest, though. For most people, it's an incredibly hard slog getting a business up off the ground. Having a great idea is one thing but having the resources to make it happen is something else altogether.
A successful business takes time, energy, plenty of passion, damn hard work and money. So, we spoke to five lady startups who were generous enough to share their honest experience of being in business, including exactly how much they spent to launch.
Before we get there, we're putting a call-out to you. If you or an incredible woman you know has an entrepreneurial passion project that could use a boost, H&R Block's Grants for Growth could be just the ticket. This wonderful initiative will support 20 small businesses with $10,000 to help them grow (enter at hrblock.com.au/grants-for-growth). How cool is that? Now, get inspired:
Claire Flaherty, Copper Road Consulting. Start up money: $60,000
For Claire Flaherty, founder of boutique recruitment firm Copper Road Consulting, $10,000 would have come in handy. To get Copper Road off the ground in 2016, Claire spent $60,000 on essentials. These included: business and accounting software, expert accounting advice, a website, a dedicated office space to conduct interviews, business cards, a mobile phone and laptop.
As well as up-front expenses, Claire also invested in other lady startup must-haves, seeking out trusted mentors, building her LinkedIn and Facebook pages and ensuring processes were in place, such as terms of business. She never sought the entrepreneurial life, having previously enjoyed managing large teams of people in organisations. However, the universe had other ideas. Claire was suddenly made redundant, inspiring her momentous decision to set up Copper Road. We see it often, with significant events, such as a redundancy, illness or a baby quickly shifting priorities for many women. Claire's not afraid of a truth-bomb.
"Nothing challenges and terrifies you as much as having a child and I believe women gain the confidence from that to truly believe in themselves," she says.
Claire has gone from zero to hero in her business, placing 100 candidates in the first year of operation and continuing to grow the business, juggling it with the arrival of a second baby in 2017. A lady startup superstar, Claire now supports other startups, offering payment plans and discounts to help them soar. She offers flexible child-friendly interviews and partners with a number of charities donating time and money.
Stacey Price, Healthy Business Finances Group. Startup money: Under $1000
On the flipside, Stacey Price founded Healthy Business Finances Group in 2013 spending just under $1000.