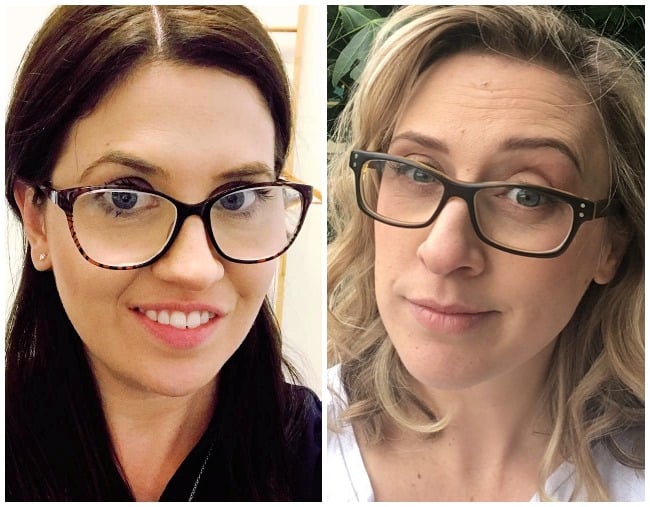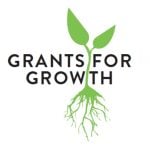 Know a savvy woman or two around you with a great idea, passion project, side hustle or fully-fledged business? It may even be you.
All around us, female entrepreneurs are bursting out of the woodwork with some pretty impressive results. If you've listened in to Mamamia's Lady Startup podcast, you'll know exactly what I mean.
Let's be honest, though. For most people, it's an incredibly hard slog getting a business up off the ground. Having a great idea is one thing but having the resources to make it happen is something else altogether.
A successful business takes time, energy, plenty of passion, damn hard work and money. So, we spoke to five lady startups who were generous enough to share their honest experience of being in business, including exactly how much they spent to launch.
Before we get there, we're putting a call-out to you. If you or an incredible woman you know has an entrepreneurial passion project that could use a boost, H&R Block's Grants for Growth could be just the ticket. This wonderful initiative will support 20 small businesses with $10,000 to help them grow (enter at hrblock.com.au/grants-for-growth). How cool is that? Now, get inspired:
Claire Flaherty, Copper Road Consulting. Start up money: $60,000
For Claire Flaherty, founder of boutique recruitment firm Copper Road Consulting, $10,000 would have come in handy. To get Copper Road off the ground in 2016, Claire spent $60,000 on essentials. These included: business and accounting software, expert accounting advice, a website, a dedicated office space to conduct interviews, business cards, a mobile phone and laptop.
As well as up-front expenses, Claire also invested in other lady startup must-haves, seeking out trusted mentors, building her LinkedIn and Facebook pages and ensuring processes were in place, such as terms of business. She never sought the entrepreneurial life, having previously enjoyed managing large teams of people in organisations. However, the universe had other ideas. Claire was suddenly made redundant, inspiring her momentous decision to set up Copper Road. We see it often, with significant events, such as a redundancy, illness or a baby quickly shifting priorities for many women. Claire's not afraid of a truth-bomb.
"Nothing challenges and terrifies you as much as having a child and I believe women gain the confidence from that to truly believe in themselves," she says.
Claire has gone from zero to hero in her business, placing 100 candidates in the first year of operation and continuing to grow the business, juggling it with the arrival of a second baby in 2017. A lady startup superstar, Claire now supports other startups, offering payment plans and discounts to help them soar. She offers flexible child-friendly interviews and partners with a number of charities donating time and money.
Stacey Price, Healthy Business Finances Group. Startup money: Under $1000
On the flipside, Stacey Price founded Healthy Business Finances Group in 2013 spending just under $1000.
To kick things off Stacey says, "I needed a website, business cards, business name, a brief excel budget I created myself, and me!"
It goes without saying that, for Stacey, the importance of setting up the right bank accounts at the outset, to consider tax and superannuation, was absolutely key.
Now five years in, this savvy business owner works part time around her children and employs three other mums who wanted to return to work but didn't know who would hire them with the flexibility and understanding they needed. Proving that Stacey's lady startup is certainly one to aspire to, her all-female team won an Australia wide professional services award for bookkeeping in 2017.
Danielle Price, She Will Shine. Startup money: $15,000
Danielle Price's passion is helping other women succeed in business. With that dream in mind, she launched She Will Shine in 2014, a supportive network and community of lady startups. With $15,000 at her disposal to see her through the first 12 months, she purchased essentials: a website, office and furniture, branding, trademarking her business name and outsourcing her bookkeeping.
Four years of hard slog in, with many a sleepless night, a recent change of premises and business direction, Danielle's achievements read as a pretty impressive list. She has been featured on SBS News and ABC Radio, created a scholarship program for other lady startups and opened the first women-only co-working space in Melbourne. What's more, she inspires a host of other women to achieve success in their own businesses. Two of these are copywriter Kate O'Mealley and musculoskeletal therapist Rhianna Bridgett.
Kate O'Mealley, Oh My Word. Startup money: Less than $2000
Kate launched Oh My Word as a side gig in 2004, transforming it into her full-time day job in 2015. This year she's a finalist in the National Business Brilliance Awards and appeared on the Busy Business Women podcast. All this from humble beginnings of less than $2000.
Rhianna Bridgett, musculoskeletal therapist. Startup money: $1500
Rhianna spent $1500 in 2012 and now works as an in-demand therapist, workshop presenter, tertiary educator and is a published academic author.
A word of advice from these lady startup legends? Anything is possible!
Feeling inspired? Pop over to the Grants for Growth page and apply! You can also check our their Facebook, Instagram and LinkedIn as well.
Not quite ready to take the plunge yet? Why not use this as encouragement to work on your side hustle, taking it from dream to reality. There's no better time than right now.
Get inspired by Mamamia's collection of Lady Start Up stories and our podcast Lady Start Up.
This content was created with our brand partner H&R Block.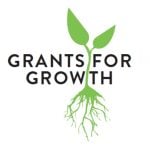 Take your business to the next level. H&R Block are giving away $10,000 to 20 small businesses, which is why they've partnered with Lady Start Up, to give some incredible women the chance to boost their business. The winners of this grant will receive $4,000 in Cash, $5,000 in H&R Block services and $1,000 in Officeworks gift cards. Runners up will receive 3 months of free Bookkeeping services.To find out how to enter, simply check out the entry criteria here.