Sixteen-year-old Anissa Weier today learned she will spend the rest of her young adult life confined to the walls of a mental health facility.
The Wisconsin girl was handed the maximum 25-year sentence by a Waukesha County Circuit Judge over the attempted murder of her classmate in 2014; a crime, Weier said, that was an attempt to appease a fictional horror character known as The Slender Man.
Compelled by online stories about this tall, faceless boogeyman, Weier and her friend Morgan Geyser, then aged 12, lured Payton Leutner into a wooded park near the city of Milwaukee on the morning of May 31, 2014. There Geyser stabbed Leutner 19 times with a kitchen knife as Weier egged her on: "Go ballistic, go crazy," she urged her friend.
It was a necessary sacrifice, the pair believed. One that would prove their loyalty to The Slender Man, and protect them and their families from harm. After the 'murder' was carried out, they believed they would become his servants or "proxies" and be allowed to live in his mansion, which in their minds, was located 300km north in the Nicolet National Forest.
After washing the blood from their hands in a Walmart bathroom, they set off toward it on foot, singing and crying. They were arrested two hours later.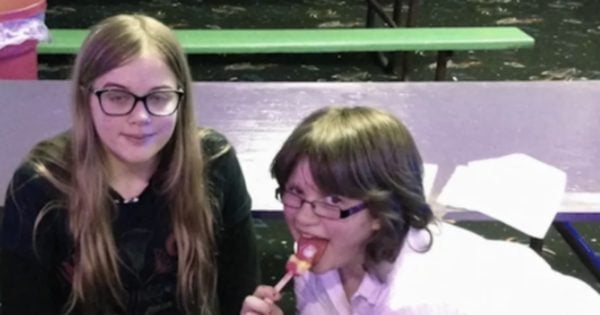 Anissa Weier pleaded guilty in August to being a party to attempted second-degree intentional homicide, but claimed mental illness meant she wasn't responsible for her actions. In September, a jury agreed.