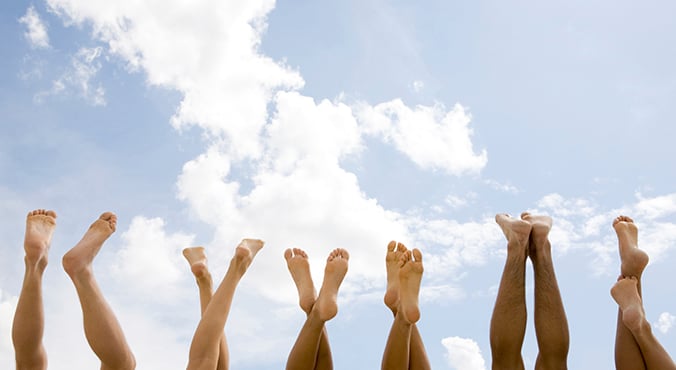 Image: iStock.
In case you missed it, masks are the latest beauty obsession, and the newest target is your feet. That's right, your tootsies can be the recipients of all the moisturising, cleansing and refreshing goodness that a mask has to offer.
I have a confession. When the Skin Republic Foot Active Mask ($7.99, Chemist Warehouse and My Chemist) arrived at The Glow's beauty desk, I scoffed.
"Has the world gone mad?" I said to my lipsticks and nail polishes (I treat them like my friends). "We now need masks for our feet?"
RELATED: Why "multi-masking" is the practical beauty trend worth following.  
But the more I thought about it, the more it made sense. Our feet are hard-working extremities, which carry us from place to place. When I used to work in retail and teaching, I'd go home every day with aching feet. The Foot Active Mask is intended to fix all of that, with 22 plant extracts to "revive and refresh tired, active feet".
I was hoping that the foot mask would work some magic: I wanted my feet to be total babes. In reality, they look like shriveled tree roots, all gnarled and dry. I'm actually a bit self-conscious about them.
Carla's feet: Before.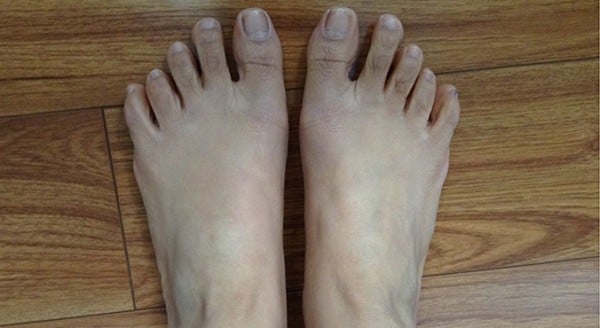 My feet were in dire need of moisturisation. They actually felt dry and sad, like a lonely person at a bar on a Friday night.
The skin was so dry that my skin looked grey. I took a photo of my ultra-cracked heels but it was too horrific to share. Just know that my heels are worse than this…