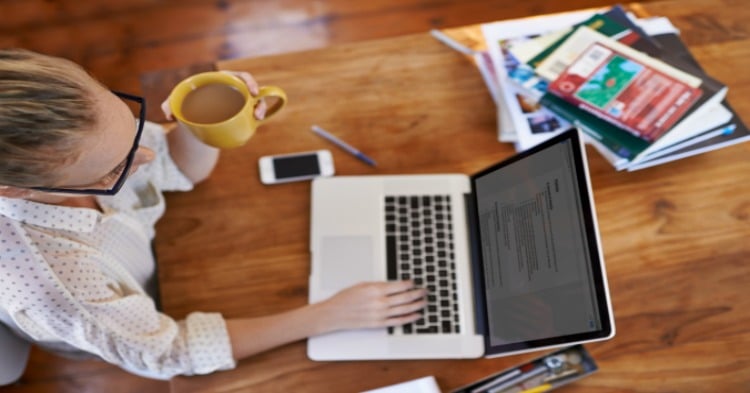 Image via iStock.
By: David Dunstan, Associate Professor and Laboratory Head of Physical Activity at Baker IDI Heart & Diabetes Institute.
We've known for some time that too much sitting increases your risk of diabetes, certain cancers, heart disease and early death. But until now it's been unclear how much standing during the work day may counter this increased risk.
Guidelines published today in the British Journal of Sports Medicine urge employers change their workplace culture and social norms around the sedentary office. It recommends desk-based office workers spend at least two hours of their working day standing or moving, and to gradually progress to four hours.
RELATED: The 10 stretches and exercises you can do without leaving your desk.
Commissioned by Public Health England and Active Working Community Interest Company, an international group of experts from the United Kingdom, United States and Australia (including myself) spent several months reviewing the existing evidence. There was much lively "debate" and several revisions before reaching the final recommendations.
RELATED: Your office lights could be impacting your weight.
As well as two hours of standing and light activity such as light walking each day (progressing to four hours), the guidelines recommend:
Regularly breaking up seated-based work with standing-based work, with the use of adjustable sit-stand desks or work stations
Avoiding prolonged static standing, which may be as harmful as prolonged sitting
Altering posture or light walking to alleviate possible musculoskeletal pain and fatigue while you adapt to more standing or moving
Warning staff about the potential dangers of too much time sitting down either at work or at home.