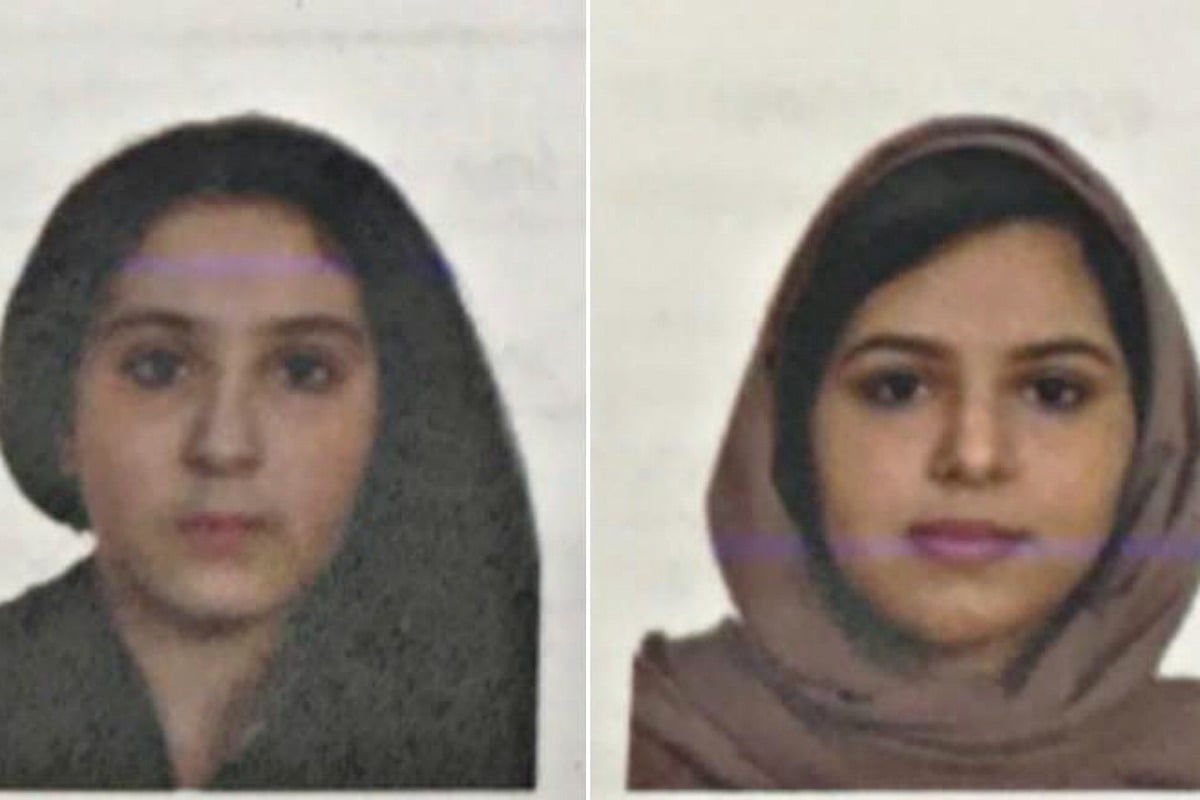 For 24-hour crisis support, please call Lifeline on 13 11 14.
Last Wednesday, October 24, just before 3pm, a person wandering through Riverside Park on New York's Upper West Side was confronted with an unsettling sight. Washed up on the rocky banks of the Hudson, near the 68th Street Pier, lay the bodies of two young women.
They wore similar black leggings and fur-trimmed jackets, and were duct-taped together around the waist and feet, their lifeless bodies facing each other.
For days the women's identities remained unknown. Then on Friday, the New York Police Department named them as sisters Rotana Farea, 22, and Tala Farea, 16.
In the days since, authorities have continued piecing together what happened to the Saudi Arabian nationals, the youngest of which had been missing from her home in Fairfax, Virginia, since August. It's currently unclear how long they'd been in New York, or what lead to their deaths.
"We're looking at a two-month gap," Chief of Detectives Dermot Shea told reporters yesterday. "The detectives' work has filled in many of the pieces, but there's still some gaps that we would like to fill in and get a real clear picture of what happened in the last two months."
A cause of death is yet to be determined, but police stated that Rotana and Tala's bodies showed no obvious signs of trauma. Their deaths are being treated as suspicious.