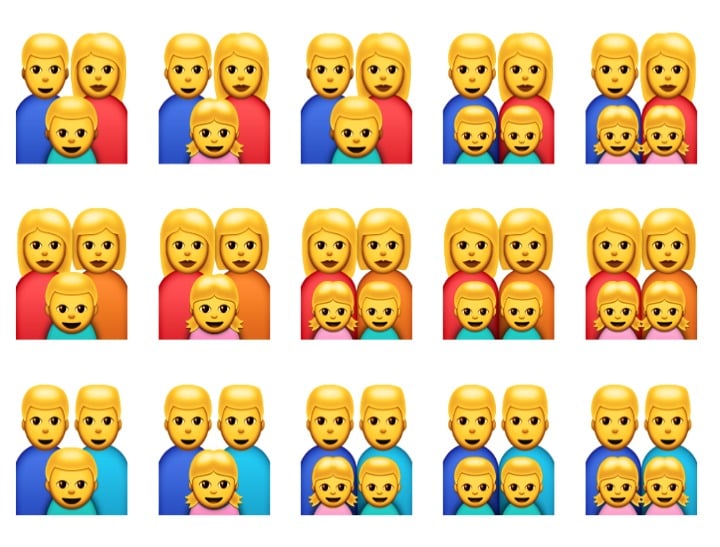 There are burritos now. A turkey. An "up yours" and even a unicorn.
We are blessed to have a plethora of tiny little graphics right there at the swipe of our finger.
The emoji library is filled with a whole host of racially diverse folks of all ages and genders, every type of delicacy you could ever dream of (hmmmm popcorn), a range of transport options and even a funeral urn.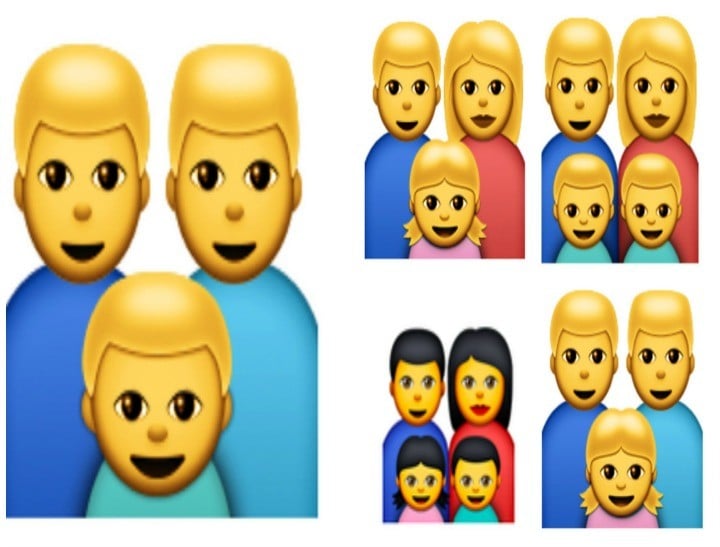 (Err, for you know when an emoji moves on).
Each and every type of family you could imagine is represented.  Fifteen different types of them. LGBT families, childless couples, mother, father, boy; mother, mother, girl; father, father, boy, girl.
There's the pigeon pair family, the two mums and a son, the two dads and two impeccably groomed kids.
A virtual world complete.
Except for one thing.