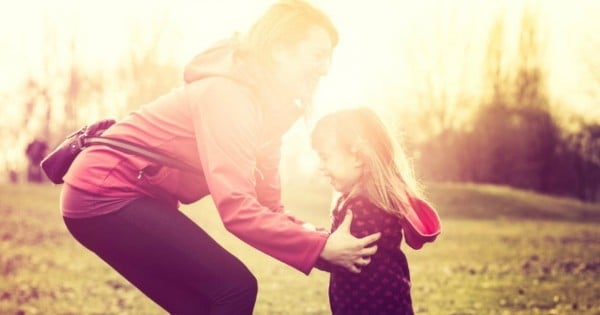 Being a mom is tough … especially when you're single.
As a mom, I'm constantly worried about my kids. As a single mom, I'm a constantly crazy worried about my kids. Am I working too much? Am I too poor? Am I missing important moments?
The answer to all of these questions tends to be a resounding YES. When you have limited everything: time, money, help, breathing space — everyone suffers. I take this personally.
After all, my kids didn't ask for life with a single mom — and to be honest, I didn't either. I began mommyhood assuming I'd be the next great June F*cking Cleaver. I found my prince, said my "I do's" young, and starting popping out tiny humans to inhabit our picket home like a bunny rabbit on crack. (Post continues after video.)


Fifteen years and four kids later, the prince ran away and I got left juggling a heavy sack of sh*t— AKA everything. Kids, income, house, school, vacations … they're all mostly entirely up to me, and it can be exhausting.
My kids get it. They've watched our lives devolve from stay-at-home-greets-you-at-the-door-with-homemade-cookies to work-like-a-mofo-mom-tries-to-do-it-all-and-fails-miserably-most-days. I'm hypersensitive to this.
Now that I'm a single mom, I don't just want to give them a good life; I want to give them the best life.
I try often to make up for all they're missing. I try to make their lives easier, happier, and more full of love. Because I'm so painfully aware of the imaginary existence I'd assumed they have, I try frenetically to make this foreign life feel magically delicious.